News
Stay informed about the latest enterprise technology news and product updates.
The solid facts about immigrant workers in the UK
There are always heated debates when it comes to the number of immigrant workers in the UK.
This is particularly true in the IT industry, where thousands of workers enter the UK through the controversial Intra Company Transfer (ICT) scheme. This often occurs when companies offshore IT work to low cost destinations, such as India.

Download this free guide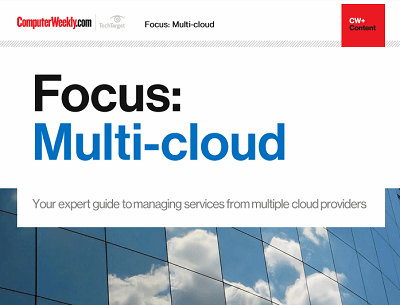 Mixing and matching your cloud options
Many IT leaders are increasingly coming round to the idea that sourcing services from one or more providers might be the best way to go. From a cost and resiliency perspective, some workloads might work better in one cloud over another. Or a certain provider might boast some functionality that suits a particular process the enterprise is looking to implement, but falls short in other areas, prompting the company to adopt a mix-and-match procurement strategy. Join us as Computer Weekly takes a closer look at the multi-cloud approach and what providers are doing to capitalise on the trend.
By submitting your personal information, you agree that TechTarget and its partners may contact you regarding relevant content, products and special offers.
You also agree that your personal information may be transferred and processed in the United States, and that you have read and agree to the Terms of Use and the Privacy Policy.
Whether you think there have been too many non EU workers in the UK or whether you think they are an essential resource, below are the hard facts.
An Inside Outsourcing reader has sent me all the figures on labour immigration to the UK over the last 11 years. This was provided in answer to a recent parliamentary question from James Clappison MPIt makes interesting reading and shows just how core to the immigration debate the IT industry is. It also adds fuel to the fire when it comes to the debate over alleged abuses of ICTs.
If you click on the links below you can see all the statistics, as presented by the government, for the total number of immigrant workers by occupation, the total number using ICTs by occupation and the total number using ICTs by nationality. These show all occupations but IT stands out as a major recipient of immigrant workers.
1 – Total number of immigrant workers by occupation 1997 to 2008
2 – The total number using Intra Company Transfers by occupation 1997 to 2008
Work Permits that were ICTs by occupation.htm
3 – The total number using Intra Company Transfers by nationality 1997 to 2008
Total ICT permits by nationality.htm
For a taster here are some of the figures for IT professionals
– Work permits granted between 1997 and 2008 for certain IT roles.
Other IT occupation – 104,070
Computer engineer – 3,720
Computer programmer – 8,610
Software engineer – 62,165
System analyst – 26,800
Total 1,568,235
Of this over 300,000 were Intra Company Transfers and half were IT workers. A massive proportion were from India.
– Intra Company Transfers in the UK between 1997 and 2008 by nationality
India -166,410
USA – 61,845
Japan – 20,625
Australia -12,570