The UK government should rent out spare datacentre capacity
The government has about 130 datacentres and 9,000 server rooms. Add the police to that and you have another 80-plus datacentres.
Suppliers could virtualise government datacentres. This could lead to an 80% reduction in the datacentre space required so the government could outsource the operation and management of datacentres and allow the suppliers to use the spare capacity for other customers.

Download this free guide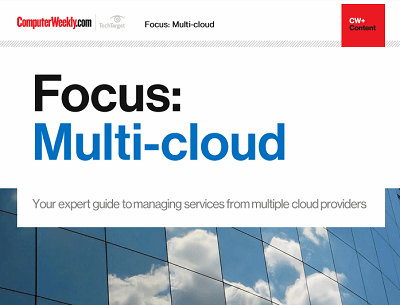 The maturity of the enterprise public cloud
Many IT leaders are increasingly coming round to the idea that sourcing services from one or more providers might be the best way to go. Join us as Computer Weekly takes a closer look at the multi-cloud approach and what providers are doing to capitalise on the trend.
By submitting your personal information, you agree that TechTarget and its partners may contact you regarding relevant content, products and special offers.
You also agree that your personal information may be transferred and processed in the United States, and that you have read and agree to the Terms of Use and the Privacy Policy.
If a bank can do it why shouldn't a government. Citibank has outsourced a datacentre to Wipro and is enabling the supplier to use it to serve other customers.
So the government can outsource to a supplier. The supplier can virtualise the infrastructure. It will save a fortune on hardware and energy consumption and make money renting out computing power.
Capgemini told me it can virtualise a customer's datacentre and free up 50% of the computing power. This could then be segregated through security technology and made available to other customers of Capgemini if they require more raw computing power during peak demand.
Goodbye some of the budget deficit.