News
Stay informed about the latest enterprise technology news and product updates.
The IT industry resembles life at the top in football and banking?
HP has offloaded another CEO and $13m in the process.
The recently fired CEO Leo Apotheker pockets $7.2m in severance payment over the next 18 months. He will also receive $3.6m worth of stocks in the company, according to a Securities and Exchange Commission (SEC) filing.

Download this free guide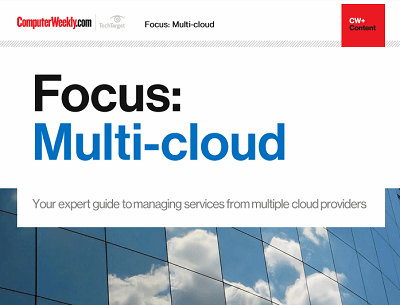 The maturity of the enterprise public cloud
Many IT leaders are increasingly coming round to the idea that sourcing services from one or more providers might be the best way to go. Join us as Computer Weekly takes a closer look at the multi-cloud approach and what providers are doing to capitalise on the trend.
By submitting your personal information, you agree that TechTarget and its partners may contact you regarding relevant content, products and special offers.
You also agree that your personal information may be transferred and processed in the United States, and that you have read and agree to the Terms of Use and the Privacy Policy.
It doesn't there. Despite being sacked because for not being up to the job, he will receive a $2.4m bonus under his separation agreement with HP, an additional pay-off not included in his original terms of employment. He will also receive up to $300,000 for any loss incurred by the sale of his California residence as a result of his departure.
This after HP said the board believes that the job of the HP CEO now requires additional attributes to successfully execute on its strategy. So basically it didn't think he was up to it.
So the business that was set up in a garage is hemerrageing millions on failed CEOs.
Apotheker's predecessor Mark Hurd was forced to resign after a sexual harassment investigation revealed dodgy expense claims, also walked away with a huge pay-out and straight into a new job at Oracle.
There are quite a few bankers that have been rewarded for failure recently. And then you have the frequent scenario in football management when a new manager is put into the job quickly, often an internal appointment, but is later sacked only to be rewarded a massive pay off.
But the difference between football and IT is football teams have loyal customers while banks have the support of the government. But how long can an IT company continue to support the retirement funds of executives with huge pay-outs?