News
Stay informed about the latest enterprise technology news and product updates.
Ten more outsourcing predictions for 2010
Another set of predictions for outsourcing in 2010.
This time it is Kit Burden, partner and head of technology and sourcing at legal firm DLA Piper.
I am begining to see lots of correlations between predictions from diffrent people. Thatr must be a good thing.
DLA Piper predictions:
1- India will continue to be the offshore location of choice, but will come increasingly close to its peak, under pressure from Central and Eastern Europe in particular

Download this free guide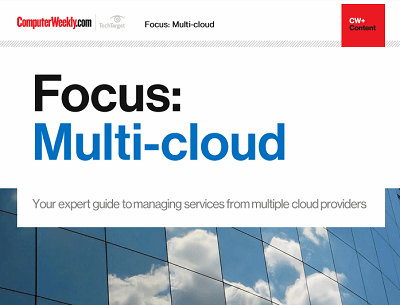 The maturity of the enterprise public cloud
Many IT leaders are increasingly coming round to the idea that sourcing services from one or more providers might be the best way to go. Join us as Computer Weekly takes a closer look at the multi-cloud approach and what providers are doing to capitalise on the trend.
By submitting your personal information, you agree that TechTarget and its partners may contact you regarding relevant content, products and special offers.
You also agree that your personal information may be transferred and processed in the United States, and that you have read and agree to the Terms of Use and the Privacy Policy.
2 – Contract renegotiations will also continue to be the order of the day, as customers are under pressure to revise/revisit existing deals so as to cut costs/ensure that all possible value is being derived from them
3 – The pace/number of outsourcing deals will increase, partially as a result of the continued commercial pressures in the economy but also because larger players (such as the banks) will have come to the end of their "strategic analysis" phases in 2009 and will now be looking to implement the recommendations
4 – The scope of what is considered "outsourceable" will expand, potentially even to some areas previously considered as being too "core" to be allowed to be done by external partners
5 – The nature of the presales process will be changed fundamentally by the outcome of the BSkyB – EDS decision (whichever way it goes!)
6 – The focus for charging structures will be ever more on unitary/transaction based pricing, with pure labour arbitrage based resource-linked charges being viewed with sceptical eyes
7 – Deals done in haste in 2009 will be repented at leisure in 2010, with a potential rise in the number of formal outsourcing related disputes before year end
8 – The trend will continue to be towards multi sourcing rather than "mega deals"
9 – More deals will be based upon the capabilities of "the Cloud" (i.e. remotely hosted infrastructure and applications)
10 – Contract negotiators will refine new provisions/thinking developed during 2009 in the light of the Credit Crunch (e.g re termination for "financial deterioration" etc) and work out which of them will remain relevant as the economy recovers