Shamed former HP CEO Mark Hurd could be going to Oracle
The dust of Mark Hurd's shock resignation from HP has not even settled and reports have it that he is in talks with Oracle.
Mind you when the news broke that Hurd was forced to resign following a sexual harassment investigation and the revelation of some expenses that did not meet HP standards, Oracle's CEO Larry Ellison did say HP were idiots to get rid of Hurd.

Download this free guide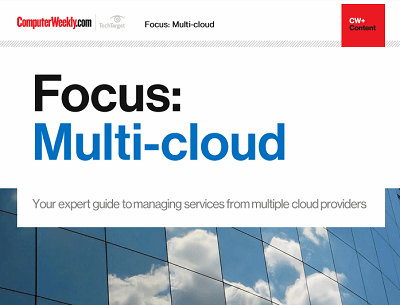 The maturity of the enterprise public cloud
Many IT leaders are increasingly coming round to the idea that sourcing services from one or more providers might be the best way to go. Join us as Computer Weekly takes a closer look at the multi-cloud approach and what providers are doing to capitalise on the trend.
By submitting your personal information, you agree that TechTarget and its partners may contact you regarding relevant content, products and special offers.
You also agree that your personal information may be transferred and processed in the United States, and that you have read and agree to the Terms of Use and the Privacy Policy.
In a letter to the New York Times following Hurd's HP exit Ellison said: "The HP board just made the worst personnel decision since the idiots on the Apple board fired Steve Jobs many years ago," he said
"In losing Mark Hurd, the HP board failed to act in the best interest of HP's employees, shareholders, customers and partners."
All those former EDS staff at HP, who have longed for the moment of Hurd leaving, will have there joy dilluted if the former CEO walks into another top job after pocketing loads of money exiting HP.