North Americans not shy to splash billions as Logica is next target
There have been rumours about Logica being acquired for years. I have been told on many occasions that the firm was going to be acquired.
Many contacts of mine felt it would be the perfect buy for a cash rich Indian Supplier, giving them a large European foothold as well as a sizeable UK public sector operation.

Download this free guide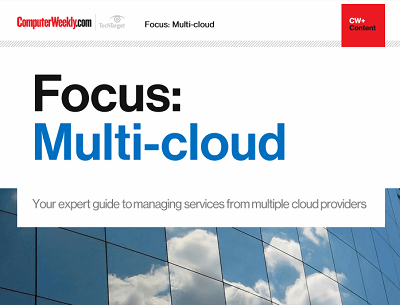 The maturity of the enterprise public cloud
Many IT leaders are increasingly coming round to the idea that sourcing services from one or more providers might be the best way to go. Join us as Computer Weekly takes a closer look at the multi-cloud approach and what providers are doing to capitalise on the trend.
By submitting your personal information, you agree that TechTarget and its partners may contact you regarding relevant content, products and special offers.
You also agree that your personal information may be transferred and processed in the United States, and that you have read and agree to the Terms of Use and the Privacy Policy.
But its looks like consolidation in the IT services sector will continue to be driven in North America following news that Logica's board are recommending a £1.7bn offer from Canadian firm CGI to shareholders.
US based ISG acquired Compass last year and let's not forget that US IT giants HP and Dell have made significant contributions to sector consolidation with the purchases of EDS and Perot Systems respectively.
The North Americans are not shy to spend billions on IT services acquisitions.
In July shareholders will vote on the offer and a 75% vote in favour will see the deal go through.
It would surprise me if one of the Indian IT services giants acquired a company of the size of Logica. It wouldn't fit their business models, with large offshore delivery centres, rather than big onshore presences.
CGI clearly sees Logica as key to its global expansion. CEO Michael Roach said, "We believe we have found the right acquisition at the right price and at the right time to create one of the very few truly independent global end-to-end technology services providers.'
Logica believes the companies will not overlap due to CGI not having a European business.
But a 75% majority vote is not that easy. Usually a 51& will suffice but at Logica this is not the case.
Another interesting element of a potential deal is how CGI will integrate the strong Logica culture that exists, according to Robert Morgan, director at sourcing broker Burnt-Oak Partners.
HP had trouble integrating the strong EDS culture