News
Stay informed about the latest enterprise technology news and product updates.
Mobile integration could be the next big outsourcing push
Everybody is talking about mobile today. Smartphones are being bought at an alarming rate.
Mobile phones now outnumber people.
This in turn is making businesses speed up their plans when it comes to offering customers mobile services and interaction via mobile networks.
Add to this the fact that businesses are trying to enable more flexible working, which involves staff accessing corporate systems via mobiles, and you have a load of work to do in the back end IT department.

Download this free guide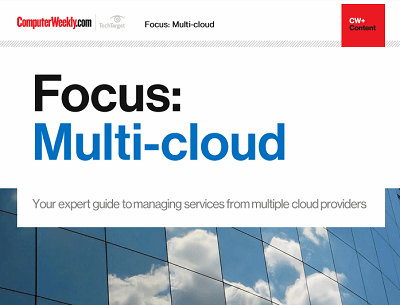 The maturity of the enterprise public cloud
Many IT leaders are increasingly coming round to the idea that sourcing services from one or more providers might be the best way to go. Join us as Computer Weekly takes a closer look at the multi-cloud approach and what providers are doing to capitalise on the trend.
By submitting your personal information, you agree that TechTarget and its partners may contact you regarding relevant content, products and special offers.
You also agree that your personal information may be transferred and processed in the United States, and that you have read and agree to the Terms of Use and the Privacy Policy.
New demands such as more requests from customers, the need to engage with customers and securing the use of corporate systems for mobile users, are just some of the challenges.
Forrester did a paper on the hidden costs and disruption associated with increasing the use of mobile. Here is an article I wrote.
What I didn't delve into in this article is the role of the IT outsourcer.
Some businesses will probably hire lots of contactors to help them through. Recent surveys of the job market have shown that businesses are looking for mobile technology skills. This is not just about understanding smartphones and mobile apps but the back-end integration.
But what about the service providers? Which companies have the most compelling mobile services?
I recently spoke to Cognizant's UK head Sanjiv Gossain. He was explaining how mobile is a big focus for the supplier as part of its SMAC stack (social, mobile, analytics and cloud).
Businesses will increasingly need this kind of skill. Mobile and social go hand-in-hand with real-time communication with more customers. Mobile means for more data to analyse (even bigger data) that can help the business plan, and the cloud is enabling easy access to systems via mobile.
So how will companies cope with the massive changes demands on back end IT? And which suppliers will make hay in this sector?