Mahindra Satyam's World cup software had no downtime and 72 hours to go
Mahindra Satyam's Dilbagh Gill, the man in charge of the event management software that is running the World Cup, says there has been no downtime on any of the applications and services it is providing.

Download this free guide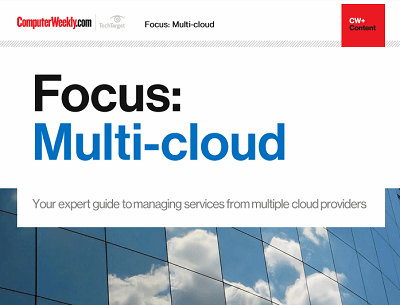 The maturity of the enterprise public cloud
Many IT leaders are increasingly coming round to the idea that sourcing services from one or more providers might be the best way to go. Join us as Computer Weekly takes a closer look at the multi-cloud approach and what providers are doing to capitalise on the trend.
By submitting your personal information, you agree that TechTarget and its partners may contact you regarding relevant content, products and special offers.
You also agree that your personal information may be transferred and processed in the United States, and that you have read and agree to the Terms of Use and the Privacy Policy.
"I hope there is none in the next 72 hours," he told me today.
Dillbagh says the fact that the technology has run so smoothly has meant he has had time to show 600 different people around to explain what Mahindra Satyam is doing. These people include customers, potential customers and technology enthusiasts.
He described the whole experience as awesome both personally and professionally.
He says during the event all Mahindra Satyam staff got to watch two matches each. He has met football greats such as Zinedine Zidane, Franz Beckenbauer and Michel Platini.
Here are links to all five of his blogs. Post 1, post 2, post 3, post 4 and post 5.
Also see an interview with Dilbagh.
But there is no rest and Mahindra Satyam will soon start work on the 2014 World Cup finals in Brazil. Dilbagh says it all kicks of for him in September when Mahindra Satyam sets up offices in Brazil.
It will use the same software platform for the Brazil World Cup.
Then in July next year the preliminary draw event will be managed by the software. Then Federations Cup will run on the software, followed by the final World Cup draw event. Then the World Cup in Brazil .