Low morale in IT departments increases with outsourcing and is causing problems
Banks are haemorrhaging jobs at the moment. Only yesterday Barclays announced 12,000 cuts in 2014.
IT is usually hit hard when these cuts are made. This is worsened by the fact that at the same time banks are outsourcing work, very often to low cost offshore regions.

Download this free guide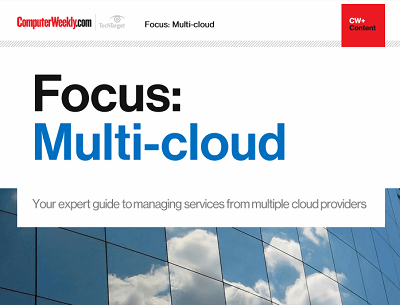 The maturity of the enterprise public cloud
Many IT leaders are increasingly coming round to the idea that sourcing services from one or more providers might be the best way to go. Join us as Computer Weekly takes a closer look at the multi-cloud approach and what providers are doing to capitalise on the trend.
By submitting your personal information, you agree that TechTarget and its partners may contact you regarding relevant content, products and special offers.
You also agree that your personal information may be transferred and processed in the United States, and that you have read and agree to the Terms of Use and the Privacy Policy.
I have recently written lots about the IT problems at banks. Lloyds Banking group suffered a major IT glitch last month and RBS has had numerous problems recently.
I have looked at how these problems are related to the use of 40 year old legacy systems. I have also looked at the fact that job cuts and offshoring jobs has an impact. But I have not really looked at how offshoring and cutting jobs means staff are overworked and morale is lowered.
This leads staff to be less committed to the cause and probably look for new jobs.
As a bank IT contact of mine told me: "They keep cutting people and outsourcing IT roles. This is making technology problems more common and harder to fix."
"When you cut half a team the other half have to work twice as hard. They begin to look for new jobs and up for the current job anymore."
So the combination of legacy IT systems, job cuts, offshoring and low staff, morale could be the reason. All this falls under management. So who or what is to blame?
I am going to write an analysis about how outsourcing affects the morale of remaining staff and how this impacts the running of IT. If you have any views let me know.