Linux ultimate test begins with offshore captive under the spotlight
The London Stock Exchange's new Linux based core trading system, which replaced its .Net Tradelect system, is now up and running on the main stock exchange.

Download this free guide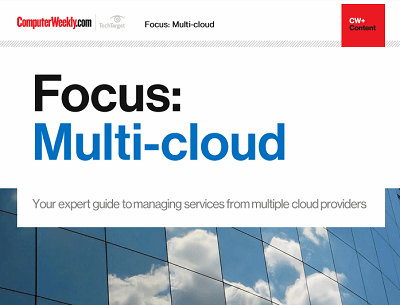 The maturity of the enterprise public cloud
Many IT leaders are increasingly coming round to the idea that sourcing services from one or more providers might be the best way to go. Join us as Computer Weekly takes a closer look at the multi-cloud approach and what providers are doing to capitalise on the trend.
By submitting your personal information, you agree that TechTarget and its partners may contact you regarding relevant content, products and special offers.
You also agree that your personal information may be transferred and processed in the United States, and that you have read and agree to the Terms of Use and the Privacy Policy.
It also sees the London Stock Exchange's core trading platform supported from Sri Lanka after it bought an entire software development company, MillenniumIT, to take it forward. It basically bought an offshore captive.
The stock exchange knew it had to replace its ailing Tradelect system because it was not capable of taking it forward amid the explosion of algorithmic trading.
Linux is used in the trading sector widely. The London Stock Exchange decision to use .Net was more of a surprise at the time.
Stock exchanges with ambition have to retain control of their systems development. The London Stock Exchange had to build up its skills to be able to take a new system forward.
So it bought a service provider with a commercially available trading system, which it made its own. In one fell swoop it got the system and the people and for less money (£18m) than it used to pay Accenture every year (£20m) to support its .Net Tradelect system.
So all eyes will be on the stock exchange which liked the trading system so much it bought the company.
Because the London Stock Exchange is so reliant on its technology it could not go for a full outsource. Instead it in-sourced and outsource.
I met Tony Weeresinghe, the head of MillenniumIT in May last year. See my interview with him here.