Linux is ready for the ultimate challenge
If the London Stock Exchange can use Linux for its core trading system then surely enterprises can move to the open source version of Unix.
Trading venues are dependent on 100% up-time and high performance computing. Milliseconds of downtime can cost its customers millions and cause reputational damage.

Download this free guide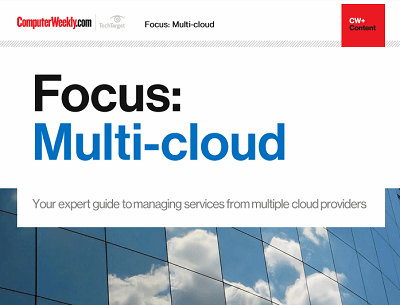 The maturity of the enterprise public cloud
Many IT leaders are increasingly coming round to the idea that sourcing services from one or more providers might be the best way to go. Join us as Computer Weekly takes a closer look at the multi-cloud approach and what providers are doing to capitalise on the trend.
By submitting your personal information, you agree that TechTarget and its partners may contact you regarding relevant content, products and special offers.
You also agree that your personal information may be transferred and processed in the United States, and that you have read and agree to the Terms of Use and the Privacy Policy.
This is why the London Stock Exchange is currently moving its Tradelect core trading system Tradelect, which was built using Microsoft .Net, to MillenniumIT's core trading platform which is Linux based.
Linux is often seen as lacking support and large enterprises often overlook it.
But MillenniumIT started building its applications in Linux in 2006, when according to CEO Tony Weeresinghe, the developer wanted to bring the cost of its platform down.
So basically the London Stock Exchange, which is 100% dependent on the performance of its trading systems, trusts Linux.
Mind you it did buy the supplier in the process of deciding on moving to the new platform.
Weeresinghe says there are now two strong vendors in the market in the form of Suse Linux and Red Hat that enterprises can buy from. "They both offer good support."