John Humphrys steps in the outsourcing debate
Journalist John Humphrys asks whether the G4S debacle puts outsourcing in doubt.
He wrote an interesting article following the failure of G4S to provide the bodies it promised to secure the London Olympics this summer. It is a good piece that looks at a bit of the history of outsourcing and questions whether it is value for money or even in the public interest to outsource public services. Read it here.

Download this free guide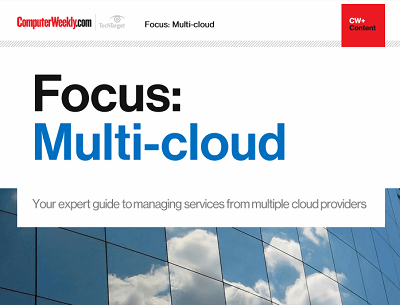 The maturity of the enterprise public cloud
Many IT leaders are increasingly coming round to the idea that sourcing services from one or more providers might be the best way to go. Join us as Computer Weekly takes a closer look at the multi-cloud approach and what providers are doing to capitalise on the trend.
By submitting your personal information, you agree that TechTarget and its partners may contact you regarding relevant content, products and special offers.
You also agree that your personal information may be transferred and processed in the United States, and that you have read and agree to the Terms of Use and the Privacy Policy.
He talks about the highly paid bosses and the underpaid staff at the front line being part of the problem. The security staff that were planned to work for G4S at the games simply decided not to because the pay is so bad. This in turn put security at risk and the reputation of the UK. This is the problem caused when outsourcing service providers win deals on price.
One CIO that thinks outsourcing is not such a good idea is General Motors' CIO Randy Mott. He recently announced plans to bring 90% of outsourced IT back in-house. Is this a good idea? Read this blog from Burnt-Oak Partners and give me your views.
In the IT sector, where outsourcing is rampant, there is also the debate about how it erodes the IT profession. The use of cheap offshore workers means less opportunities for UK IT professionals. As a result more has to be outsourced and fewer IT professionals are trained in the UK. And so on.
I have been running a survey about this very subject. I am going top publish the results soon so if you have views on it please fill in the questionnaire below. I have had almost 200 respondents so far and the vast majority thing IT outsourcing is destroying the UK IT profession. Loading…