Is the government being charged 40% too much for outsourcing?
I always see best practice guides for IT buyers but what do you think a public sector bad practice IT guide would include.
Tony Collins reported the findings of a Compass Management Consulting benchmark exercise on government spending on outsourcing.
It reveals that the government is paying £6bn too much every year. This according to Compass is 40% over the market rate. I blogged about this very research last month.

Download this free guide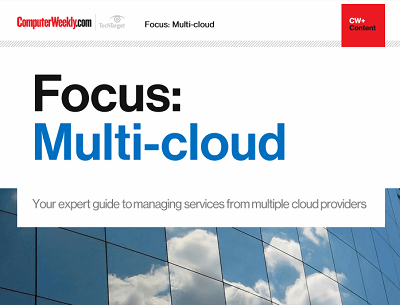 The maturity of the enterprise public cloud
Many IT leaders are increasingly coming round to the idea that sourcing services from one or more providers might be the best way to go. Join us as Computer Weekly takes a closer look at the multi-cloud approach and what providers are doing to capitalise on the trend.
By submitting your personal information, you agree that TechTarget and its partners may contact you regarding relevant content, products and special offers.
You also agree that your personal information may be transferred and processed in the United States, and that you have read and agree to the Terms of Use and the Privacy Policy.
According to Matt, one of Inside Outsourcing's regular contributors the way the government pay contractors could be a large part of the reason. Commenting on a recent blog post he said: " I have worked for public sector organisations that typically pay 30% above the market rate to hire contract staff via consultancies, with the consultancies pocketing massively inflated margins and often importing cheap ICTs to do the work (poorly), while the public sector client has even been barred by the government's own regulations from seeking cheaper alternative suppliers or recruiting from the local market. Madness."
What do you think?