Is putting customers second a good business plan?
By putting employees first and customers second HCL says it has improved customer satisfaction.
This is as a result of an initiative known as Employee First. HCL president Rajeev Sawhney said this, along with a broadening of capability, have helped the company through the recession.

Download this free guide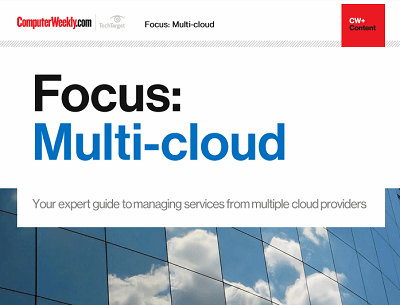 The maturity of the enterprise public cloud
Many IT leaders are increasingly coming round to the idea that sourcing services from one or more providers might be the best way to go. Join us as Computer Weekly takes a closer look at the multi-cloud approach and what providers are doing to capitalise on the trend.
By submitting your personal information, you agree that TechTarget and its partners may contact you regarding relevant content, products and special offers.
You also agree that your personal information may be transferred and processed in the United States, and that you have read and agree to the Terms of Use and the Privacy Policy.
HCL says that the employee is put first and given more autonomy to make decisions. The customer benefits because the employee puts the customer first.
This is HCL's take on Employee First. "The service industry, from fast food to business consulting, has long lived by the mantra that serving the customer is the only thing that matters. As a result, customer need is placed above all others – often at the sacrifice of employees, managers and administrators. HCL Technologies, one of India's fastest growing IT services companies, has embraced a new strategy – Employee First – that places the needs of employees before the needs of customers. This seemingly counterintuitive strategy has provoked a sea-change at the company, and, believe it or not, greater customer loyalty, better engagements and higher revenues.
Sawhney said of IT outsourcing. "The business we are in is dependent on people. We do not have factories and machines, we have people who deliver services."