Is offshoring reducing IT pay in London finance sector?
The recession and increased offshoring to cut costs are both affecting IT pay levels.
A report from recruitment consultancy Robert Walters has revealed a drop in pay between 2009 and 2010 for IT professionals in London.
The report I have seen is for IT professionals in the Banking & Financial Services sector and the Commerce & industry vertical. Both, for the London region, show similar declines in pay levels.

Download this free guide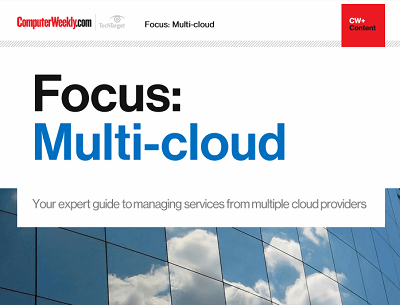 The maturity of the enterprise public cloud
Many IT leaders are increasingly coming round to the idea that sourcing services from one or more providers might be the best way to go. Join us as Computer Weekly takes a closer look at the multi-cloud approach and what providers are doing to capitalise on the trend.
By submitting your personal information, you agree that TechTarget and its partners may contact you regarding relevant content, products and special offers.
You also agree that your personal information may be transferred and processed in the United States, and that you have read and agree to the Terms of Use and the Privacy Policy.
Here are the findings for the Banking & Financial Services sector:
Permanent salary per annum £s
2009 2010
Head of IT/CTO/CIO £120-180k £110-170k
Head of Product Line IT £120-180k £100-150k
Head of Infrastructure £100-135k £100-130k
Development manager £110-140k £100-120k
Programme manager £100-130K £100-120K
Developer/Quant Developer £80-130k £80-120k
Head of Application support £85-125k £80-115k
Senior Technical Architect £80-110k £80-100k
QA Manager £75-100k £70-90k
Project Manager £75-110k £65-100k
Senior Java Developer £65-95k £65-95k
Business Analyst £70-90k £65-85k
Excel/VBA Front office £70-90k £60-80k
Junior Java Developer £50-65 £45-60k
Business Analyst (junior) £45-65 £40-60k
Contracts in the sector saw their daily rates drop also. Lloyds banking group last year told its IT contractors it was cutting pay by 15%.