Is cloud computing becoming an awkward teenager that needs orchestration?
I asked for predictions about the IT outsourcing industry earlier this week and have begun to get some responses.
Terry Walby, managing director at IPsoft, thinks 2012 will see cloud computing mature into an awkward teenager. IPsoft is a company that offers remote infrastructure management which is carried out automatically by computers using artificial intelligence.

Download this free guide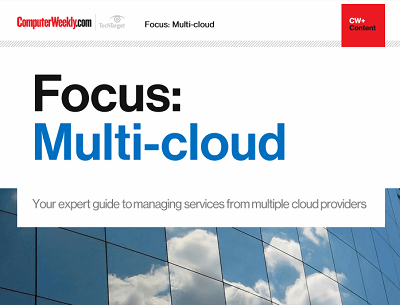 The maturity of the enterprise public cloud
Many IT leaders are increasingly coming round to the idea that sourcing services from one or more providers might be the best way to go. Join us as Computer Weekly takes a closer look at the multi-cloud approach and what providers are doing to capitalise on the trend.
By submitting your personal information, you agree that TechTarget and its partners may contact you regarding relevant content, products and special offers.
You also agree that your personal information may be transferred and processed in the United States, and that you have read and agree to the Terms of Use and the Privacy Policy.
This is what he had to say.
"If 2011 was the year of the cloud, with increasing adoption across the market, then 2012 will see the technology move into its awkward adolescent years – and like any growing solution, it will be difficult to keep under control. Critical for 2012 is that cloud services can operate within a hybrid architectural environment, and deliver truly enterprise-class services. To realise this, the outsourcing industry will begin to adopt a cloud orchestration approach.
Cloud orchestration requires the deployment of tools and processes which can operate across the multiple methods of provision – and providers – in a typical hybrid environment. At the heart of an orchestration approach is an automated service which can affect the actions required in cloud management. For example, monitoring usage, scaling and provisioning; managing events and triggering actions such as approval processes. To be an effective orchestrator, the service needs to be able to operate in a consistent fashion across the myriad of cloud providers and traditional fixed architectures which exist – and therefore must be a service disaggregated from the underlying provision of cloud infrastructure in order to manage services consistently across multiple cloud and physical environments."