News
Stay informed about the latest enterprise technology news and product updates.
Inside Outsourcing interview: The release automation software firm that emerged from Lloyds bank
I have written quite extensively about automation software and its impact on the offshoring and outsourcing sector. I met up with Nick Mottershead, the CEO at a company called Midvision, today.

Download this free guide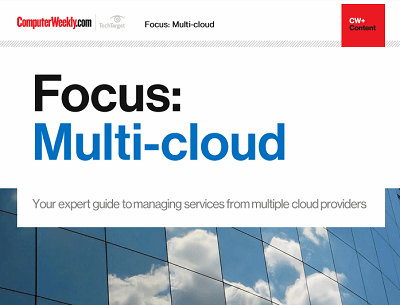 The maturity of the enterprise public cloud
Many IT leaders are increasingly coming round to the idea that sourcing services from one or more providers might be the best way to go. Join us as Computer Weekly takes a closer look at the multi-cloud approach and what providers are doing to capitalise on the trend.
By submitting your personal information, you agree that TechTarget and its partners may contact you regarding relevant content, products and special offers.
You also agree that your personal information may be transferred and processed in the United States, and that you have read and agree to the Terms of Use and the Privacy Policy.
Midvision has software that automates software releases. The company was created in the late 1990's when an IT professional at Lloyds bank, who was deveping software to automate releases, bought the bank's software and offered to sell it back to them. The contractor took all the programmes that had been written to automate all new bits of code and offered it to Lloyds as a service.
It still serves Lloyds Bank today with software, support services and resources and has other customers across sectors including other banks, healthcare organisations, retailers and recently won its first UK government customer with a contract with the DWP.
Application release automation reduces time and the risks associated with making updates to applications. Organisations in heavily regulated sectors such as banking, healthcare and the public sector, have to ensure that updates to applications are done properly as mistakes can be very costly financially and can damage reputation.
These organisations also have very complex systems linked together and a single release, if done incorrectly, can cause serious problems. The recent trouble at RBS when a software glitch caused online banking to crash is an example.
Mottershead at Midvision said 5 years ago banks would probably only have done 50 software releases a month but now they do 4000, so automation makes sense from a resources point of view. But it is also critical to ensure that releases, from different parts of the business, are done correctly. The software provides a single point that standardizes releases across departments and regions to ensure that there is consultancy, which is critical in heavily regulated industries.
Because of the complexity of systems at banks massive amounts of software updates banks have to be made which is expensive and risky. It can take months for a release to go from build to being live because it has to be checked at lots of different phases, but the automation software removes the need for this and releases can go from creation to being live in minutes.
More on automation software:
Is it time to ditch offshore services for automation for security sake?
Will software robots really decrease offshoring and increase UK jobs?