Infosys faces charges in US and accused of "stupid American" slur and Christian criticism
An employee in the US at Indian offshore IT service provider Infosys has filed a complaint with the Alabama court alleging Infosys is involved in visa fraud and tax evasion.

Download this free guide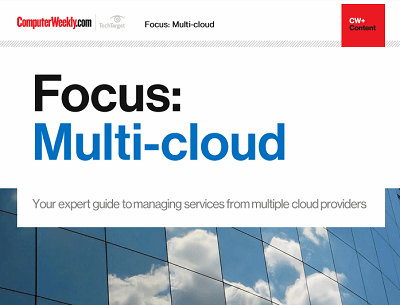 The maturity of the enterprise public cloud
Many IT leaders are increasingly coming round to the idea that sourcing services from one or more providers might be the best way to go. Join us as Computer Weekly takes a closer look at the multi-cloud approach and what providers are doing to capitalise on the trend.
By submitting your personal information, you agree that TechTarget and its partners may contact you regarding relevant content, products and special offers.
You also agree that your personal information may be transferred and processed in the United States, and that you have read and agree to the Terms of Use and the Privacy Policy.
In the UK companies like Infosys are often accused of bending the visa and tax rules.
To make matters worse the employee, Jack Palmer, who has been working with the company as a principal consultant in the US,
Since filing his report, he says, he has been "subjected to constant harassment, threats, and retaliation" including "numerous threatening phone calls"; monitoring of his e-mails; "racial taunts or slurs, including being called 'a stupid American' and criticised for being a Christian"; refusal to pay his bonuses; refusal to "reimburse him for customary and substantial expenses"; and being forced to work more than 70 hours a week "without appropriate compensation," reported the Court House News Service.