IT staff to train computers to replace them
I wrote an article and some blog posts recently about how UK workers were unhappy about the fact that they were training lower cost offshore IT workers to do their jobs, so they could replace them.

Download this free guide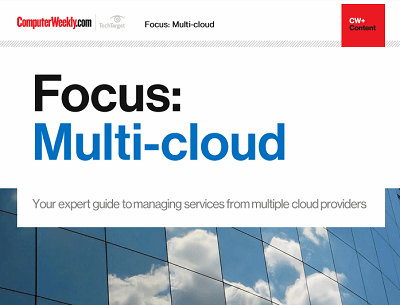 The maturity of the enterprise public cloud
Many IT leaders are increasingly coming round to the idea that sourcing services from one or more providers might be the best way to go. Join us as Computer Weekly takes a closer look at the multi-cloud approach and what providers are doing to capitalise on the trend.
By submitting your personal information, you agree that TechTarget and its partners may contact you regarding relevant content, products and special offers.
You also agree that your personal information may be transferred and processed in the United States, and that you have read and agree to the Terms of Use and the Privacy Policy.
Well, those that survive could soon be develoing automation strategies so computers can replace them.
The latest research from Forrester suggests that the best individuals to implement the automation of tasks are the very people the automation will replace.
The Forrester report said: "Transform the automated into the automators." It sounds a bit like a George Orwell novel.
The report continues in to say: "One unavoidable fact about automation is that some positions will indeed be automated out of existence. Economic forces make this inexorable, so leaders need to understand how to manage displaced people who were once some of the most valuable people in the organisation. And although their former skills may no longer be needed, their aptitudes are a perfect foundation for automation. The ideal person to automate a function is the person being automated out of a job. Their experience will prove indispensible for developing the automation strategy, building out solutions, and continually improving them."
But the question is how many of the automated will be required to support the automation strategy.
Maybe the government should start making computers pay tax to make up for the loss of taxes from the automated.