News
Stay informed about the latest enterprise technology news and product updates.
IT Outsourcing is still a green field for many businesses and plenty of room for growth
IT outsourcing has grown into a huge industry. In the UK alone IT outsourcing accounts for over £40bn in sales in 2009. 2010 is likely to be even bigger.

Download this free guide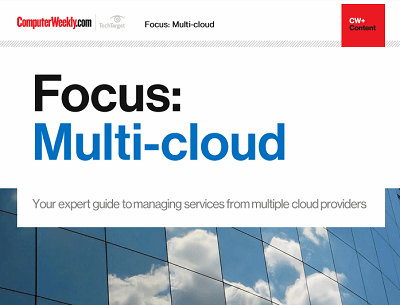 The maturity of the enterprise public cloud
Many IT leaders are increasingly coming round to the idea that sourcing services from one or more providers might be the best way to go. Join us as Computer Weekly takes a closer look at the multi-cloud approach and what providers are doing to capitalise on the trend.
By submitting your personal information, you agree that TechTarget and its partners may contact you regarding relevant content, products and special offers.
You also agree that your personal information may be transferred and processed in the United States, and that you have read and agree to the Terms of Use and the Privacy Policy.
IT was the biggest slice of the overall outsourcing market in the UK which had sales worth over £200bn.
Companies outsource when times are good and when times are bad in equal measure it seems.
But the maturity of IT outsourcing and its constant evolution means there are more and more opportunities. IT components that you would not have considered outsourcing two years ago might be top of you list today.
The truth is suppliers and delivery models are more mature and the legal contracts that support them have evolved.
I was talking to Plan International's acting CIO yesterday. Mark Banbury, who is normally CIO of the child welfare charity in Canada is covering for the CIO who is on maternity leave.
He told me about Plan's first ever major outsourcing project that it is about to embark on.
The organisation is replacing three separate systems, two bespoke applications and Microsoft Dynamics with SAP globally. That's in 66 countries and a total of 300 locations.
The interesting part for this blog is the fact that the charity has decided to outsource the whole thing to Siemens IT Solutions. SIS will host and support the system globally. Plan, which has no in-house IT skills, had considered recruiting SAP experts and hosting the software in its datacenter.It also considered hosting the system in its datacenter but bringing in a supplier for the skills. But after carrying out a detailed study it decided to outsource everything.
With far more functionality, 24:7 support rather than 24:5 and £200,000 a year savings it seems like a good move.
So outsourcing is still new to many, which suggests to me that there is a lot of growth to come.