I hope Amazon's pay as you go cloud is easier to cancel than Lovefilm
Could cancelling Lovefilm subscriptions be the only blemish on Amazon's almost dreamlike customer services?
I recently wrote an article on this blog about Amazon Web Services. The article was about how IT services firms all want to be friends with AWS so they can build services on top of the raw computing power that AWS offers. Here is the post.

Download this free guide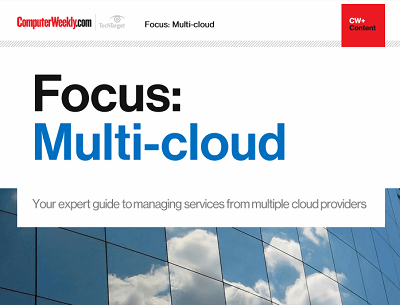 The maturity of the enterprise public cloud
Many IT leaders are increasingly coming round to the idea that sourcing services from one or more providers might be the best way to go. Join us as Computer Weekly takes a closer look at the multi-cloud approach and what providers are doing to capitalise on the trend.
By submitting your personal information, you agree that TechTarget and its partners may contact you regarding relevant content, products and special offers.
You also agree that your personal information may be transferred and processed in the United States, and that you have read and agree to the Terms of Use and the Privacy Policy.
I then interviewed AWS's UK managing director and subsequently wrote this story.
It is an article of positives but I should have asked the managing director of AWS for some advice about cancelling my Lovefilm subscription (owned by Amazon).
I have used the "Lovefilm by post" service for years and it is a great service. Problem is my wife and I don't get time to watch the films. Last year I tried to cancel and gave up. I even sent an email to Lovefilm about this and had no response. It seemed inevitable that I would have to call them. I put it off and then ended up staying a member.
But having looked at the latest unwatched film sitting next to the DVD player unwatched I decided to try again. I failed again. I followed all the instructions and have not managed to do it.
I have to say I have never had the slightest inkling to complain about Amazon. We are huge users of Amazon for pretty much anything we need that can be bought online, but where is the Amazon perfect customer service when it comes to cancelling Lovefilm by Post?
As I said earlier I hope it is easier to unsubscribe from a cloud service.
Anybody else having the same problem?