News
Stay informed about the latest enterprise technology news and product updates.
Huge cloud computing data breach waiting to happen
Here is another prediction for IT outsourcing in 2012.
This year promises to be one that will be remembered as the year that outsourcing to the cloud gained significant momentum. But it could also be the year that cyber-attackers target the cloud and send shockwaves through corporations by causing a huge cloud security breach.

Download this free guide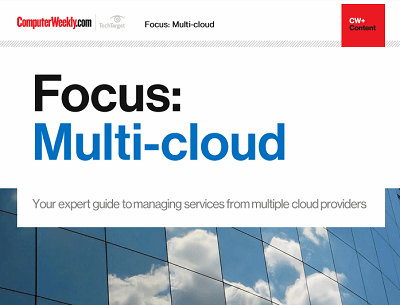 The maturity of the enterprise public cloud
Many IT leaders are increasingly coming round to the idea that sourcing services from one or more providers might be the best way to go. Join us as Computer Weekly takes a closer look at the multi-cloud approach and what providers are doing to capitalise on the trend.
By submitting your personal information, you agree that TechTarget and its partners may contact you regarding relevant content, products and special offers.
You also agree that your personal information may be transferred and processed in the United States, and that you have read and agree to the Terms of Use and the Privacy Policy.
Security is a major concern for businesses putting their systems in the cloud, but these fears don't appear to be stopping cloud computing in its tracks. Ok private clouds are being taken up by big firms that are unwilling to move to public clouds, but they could themselves be the subject of a major breach.
Peter Brudenall, outsourcing lawyer at Lawrence Graham, thinks 2012 could be the year that the cloud is shaken by a security problem. After all it is all part of learning. He said: "I predict there will be at least one major data breach affecting the cloud – and that may well cause companies to pause and re-think their use of the cloud (or at least the contractual protection they may be lacking compared to traditional outsourcing platforms)."
He also expect there to be major changes to outsourcing as a result of reforms to data protection laws. "There is a possibility of a chilling effect on cloud computing. Companies will be required to incorporate privacy by design and cloud-based providers will need to ensure they have security at the top of their agenda. "
Loading…