How is technology changing BPO deals?
I am currently writing a feature about the changing role of IT within BPO deals. A large part of the massive BPO sector is IT enabled and with the onset of cloud computing and increasing use of business analytics to get value from "big data," IT will become even more important.

Download this free guide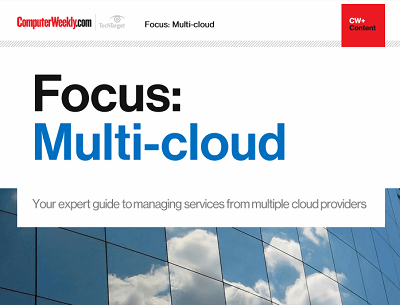 The maturity of the enterprise public cloud
Many IT leaders are increasingly coming round to the idea that sourcing services from one or more providers might be the best way to go. Join us as Computer Weekly takes a closer look at the multi-cloud approach and what providers are doing to capitalise on the trend.
By submitting your personal information, you agree that TechTarget and its partners may contact you regarding relevant content, products and special offers.
You also agree that your personal information may be transferred and processed in the United States, and that you have read and agree to the Terms of Use and the Privacy Policy.
Successful BPO deals are already using IT to cut costs and allow them to get more out of the data being collected, but there is a lot more possible.
Cloud computing and data analytics are two technology areas that are currently offering businesses the opportunity to get more out of BPO.
Accenture recently told me that software-as-a-service (SaaS) means businesses can introduce the applications used in BPO agreements without the need for large upfront payments and as a result the early parts of BPO agreements are usually loaded with costs associated with technology.
In the past, a business would have to buy licences and install heavy-duty business applications as part of a BPO deal, but today they can sign up to cloud-based services and easily scale up and down the number of users.
Technology is also providing increased value from BPO relationships. The use of the latest business analytics software enables businesses to get more from the data being handled within BPO relationships.

Give me your thoughts on IT's role in BPO either by leaving a comment on the blog or filling in this questionnaire.
Loading…