How do you keep an offshore IT relationship fresh?
I had a quick interview with the CIO of Insurer Aegon. Frank Dijkstra is CIO of the non-life business at Aegon.
He was at the event to do a presentation about the company's software development outsourcing deal with HCL. This is a six year old deal which has been a success and has matured over time.

Download this free guide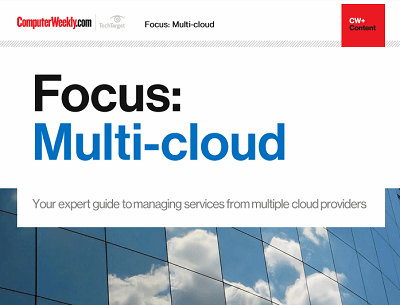 The maturity of the enterprise public cloud
Many IT leaders are increasingly coming round to the idea that sourcing services from one or more providers might be the best way to go. Join us as Computer Weekly takes a closer look at the multi-cloud approach and what providers are doing to capitalise on the trend.
By submitting your personal information, you agree that TechTarget and its partners may contact you regarding relevant content, products and special offers.
You also agree that your personal information may be transferred and processed in the United States, and that you have read and agree to the Terms of Use and the Privacy Policy.
I also did a blog post on Monday about Morrison Utility Services, which had offshored software development to Zensar, giving its reasons for offshoring.
Both CIOs said of lower cost software development and maintenance were important factors factors such as flexibility and access to skills on demand were also important.
Dijkstra at Aegon said the company first outsourced software work 10 years ago and about six years ago it decided to offshore.
"We saw things happening offshore but our European outsourcing partners did not have an offshore capability then so we signed a ne partner," he says.
The new partner was HCL.
"Cost was one of the drivers but there was also a bit of dissatisfaction with our European partners."
He said as the contract has matured cost is becoming less important. "The main reason for using this model is agility and flexibility. We can react quickly to changing business opportunities.
This flexibility and agility has paid off as the insurance industry has transformed as a result of the web. Today consumers use websites to buy and compare insurance products for example. As a result HCL has been involved in the development of web portals for Aegon.
Offshore service providers are often criticised as not being innovative. Aegon's experience with HCL is different according to Dijstra. He says HCL is treated as an in-house resource and Aegon challenges HCL with ideas and HCL returns with innovation ideas.