Have Tory immigration policies helped UK IT professionals?
I haven't written much recently about the unpopularity of offshoring amongst IT professionals in the UK. Businesses using lower cost workers from offshore locations such as India is not popular. Political parties can see this and use it as to try and win votes.

Download this free guide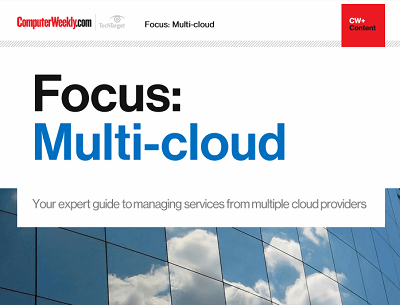 The maturity of the enterprise public cloud
Many IT leaders are increasingly coming round to the idea that sourcing services from one or more providers might be the best way to go. Join us as Computer Weekly takes a closer look at the multi-cloud approach and what providers are doing to capitalise on the trend.
By submitting your personal information, you agree that TechTarget and its partners may contact you regarding relevant content, products and special offers.
You also agree that your personal information may be transferred and processed in the United States, and that you have read and agree to the Terms of Use and the Privacy Policy.
Before the last UK general election the Tories played the immigration card. The Tories promised a cap on immigration. When they got into power they capped immigration and raised the pay threshold on intra-company transfers (ICTs). ICTs are used to bypass the need for visas and account for a massive proportion of offshore IT workers in the UK.
I was reading an article on an Indian website, The Economic Times, about US president Obama's proposed tax on foreign earnings. This is aimed at discouraging large firms to ship jobs offshore. The plan would also incentivise firms to bring work back to the US. Here is the article.
This is not a surprise given that it is election year in the US and Obama has a fight on his hands, despite the chronically under qualified opposition. There is high unemployment in the US.
The Tories used it as a tool to win votes and introduced a cap and although not capping ICTs they did change the rules to try and limit its use as an immigration loophole.
But have any of these changes had any positive impact for UK IT professionals? Comments welcome, so tell me what you think?