HP got the most IT money from the DWP last year and continues to increase DWP workload
This is an interesting top 100 list. It is the top 100 suppliers to the Department for Work and Pensions in 2009/2010 in terms of the amount of money spent with them.

Download this free guide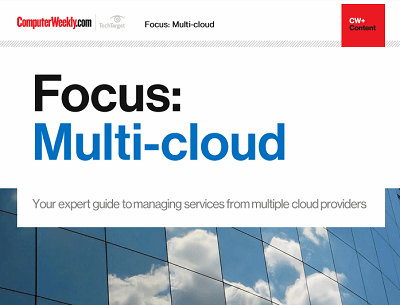 The maturity of the enterprise public cloud
Many IT leaders are increasingly coming round to the idea that sourcing services from one or more providers might be the best way to go. Join us as Computer Weekly takes a closer look at the multi-cloud approach and what providers are doing to capitalise on the trend.
By submitting your personal information, you agree that TechTarget and its partners may contact you regarding relevant content, products and special offers.
You also agree that your personal information may be transferred and processed in the United States, and that you have read and agree to the Terms of Use and the Privacy Policy.
HP tops the list for IT suppliers and is actually the second most paid supplier of all. This is ironic because HP has recently been contributing to the DWP's workload with thousands of UK job cuts.
The Original article was on Kable.co.uk, where you can see the full list
Here is an article on Kable.co.uk about this.
As the spending review creeps closer it is interesting to see how much is spent by the DWP with IT suppliers. You can see why HP was keen for its staff at the DWP to stop striking.
But here are some of the IT suppliers in the top 100, where they were ranked, and how much they were paid.
Company DWP revenue
2 – HP Enterprise Services £657m
4 – BT £233m
7 – Atos Origin £151m
9 – Accenture £87m
11 – Capita £69m
14 – Xerox UK £61m
15 – Computacenter £53m
33 – Fujitsu Services £16m
40 – Capgemini £13.5m
41 – TCS £13m
47 – Steria £11m
51 – IBM £10m
I look forward to seeing how different this list looks after the MOUs are signed by suppliers and the government spending review hits home.
David Cameron described some of the Labour government's spending, including IT, as crazy.