HCL was the fastest growing Indian Supplier but TCS hangs on as biggest
I often blog about the relative success of the India suppliers so here is a list of the main Indian players and the revenue and revenue growth in 2009 compared to 2008 in western Europe, according to Gartner. It also includestheir ranking In Western Europe.

Download this free guide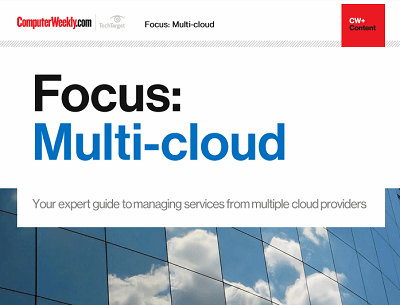 The maturity of the enterprise public cloud
Many IT leaders are increasingly coming round to the idea that sourcing services from one or more providers might be the best way to go. Join us as Computer Weekly takes a closer look at the multi-cloud approach and what providers are doing to capitalise on the trend.
By submitting your personal information, you agree that TechTarget and its partners may contact you regarding relevant content, products and special offers.
You also agree that your personal information may be transferred and processed in the United States, and that you have read and agree to the Terms of Use and the Privacy Policy.
HCL Technologies reported global revenue of $2.186bn in 2009 which was 27.6% more than the $1.713m in 2008. It is now the 60th biggest global player in revenue terms.
Cognizant grew revenues were $3.146bn in 2009 compared to $2.703bn in 2008. This was a 16.4% increase. It is ranked 42 in the world.
Wipro reported revenue of $4.084bn in 2009. This was 9.5% higher than the $3.730bn announced in 2008. Wipro is 35th biggest service provider globally.
Infosys reported a 1.3% decline in revenues with $4.444bn reported in 2008 compared to $4.504bn in 2008. It is number 33 in the world rankings.
TCS is still the biggest with a world ranking of 25. It grew its revenues by 1.2% in 2009 to $5.725bn compared to $5.657bn in 2008.
Mahindra Satyam is still finding its feet after the recent fraud at Satyam, and its subsequent acquisition by Tech Mahindra. Its revenues fell 26.7% in 2009 with $1.200bn reported compare to $1.636bn in 2008.