Gartner gives with one hand and takes away with other
I see that the plans by governments across Europe, to cut spending, have forced Gartner to re-think its predictions for spending growth in 2010.
Rather than the 5.3% growth expected earlier it now thinks the increased spending will be limited to 3.9%.
Doesn't seem much but somebody will notice a few hundred million dollars less in spending.
It could mean a lot less jobs for IT workers in the oustourcing community.
But yet again it makes me think of the mistakes that could be made cutting costs. IT after all can bring down costs and increase efficiency. Read this contribution to Inside Outsourcing made by Dell's EMEA services head Ferenc Szelenyi,

Download this free guide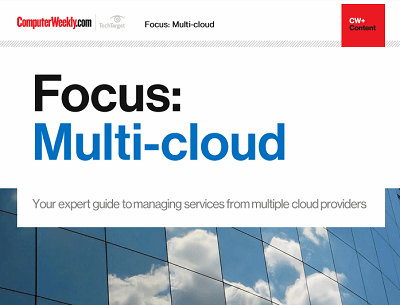 The maturity of the enterprise public cloud
Many IT leaders are increasingly coming round to the idea that sourcing services from one or more providers might be the best way to go. Join us as Computer Weekly takes a closer look at the multi-cloud approach and what providers are doing to capitalise on the trend.
By submitting your personal information, you agree that TechTarget and its partners may contact you regarding relevant content, products and special offers.
You also agree that your personal information may be transferred and processed in the United States, and that you have read and agree to the Terms of Use and the Privacy Policy.