Final immigration cap will not stop offshore IT workers taking UK jobs
IT workers from India and other offshore locations will continue to flood into the UK as the government's promised immigration cap looks set to exclude Intra Company Transfers (ICTs).

Download this free guide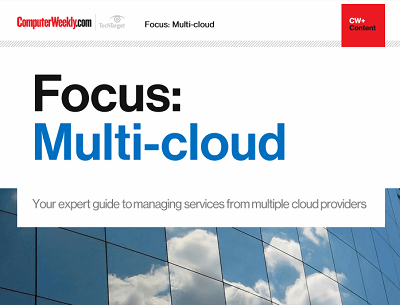 The maturity of the enterprise public cloud
Many IT leaders are increasingly coming round to the idea that sourcing services from one or more providers might be the best way to go. Join us as Computer Weekly takes a closer look at the multi-cloud approach and what providers are doing to capitalise on the trend.
By submitting your personal information, you agree that TechTarget and its partners may contact you regarding relevant content, products and special offers.
You also agree that your personal information may be transferred and processed in the United States, and that you have read and agree to the Terms of Use and the Privacy Policy.
According to reports, the government is about to disappoint the UK IT profession by excluding ICTs from the cap that replaces the interim cap.
I blogged about the cap yesterday but have since been sent some articles which reveal more than I knew at the time.
In September blogged on whether or not ICTs would be included in the final immigration cap. It seems we have the answer already. And it is no.
According to an article on the BBC website, Prime Minister David Cameron, speaking in the House of Commons said: "Intra-company transfers shouldn't be included in what we are looking at."
The Financial Times earlier revealed that Ministers are working on plans to exempt many ICTs from the immigration cap "after fierce lobbying by business."
The ICT scheme allows IT suppliers to bring staff to the UK if they have a UK operation. This rule was initially designed for highly skilled workers with knowledge that couldn't be obtained elsewhere. For example the CEOs of large US companies setting up operations in the UK.
But IT professionals allege that suppliers, particularly those from India, abuse this system and use it to bring in low cost workers to replace UK workers at their customer sites.
About 80% of immigrant workers are in on ICTs with thousands IT workers from India. At the same time there is a high rate of unemployment amongst computer science graduates, which is 17% for those that graduated last year.
The Association of Professional Staffing Companies (APSCo) has already said a cap that excludes ICTs would be nonsensical.
Last month Mark Lewis, a lawyer specialising in outsourcing at Berwin Leighton Paisner, said reaction to the cap from big business has been negative and could influence the government's decision. It seems he was spot on.
Click here for the figures about the number of immigrant workers in the UK, what jobs they are doing and how many are in on ICTs.