Everything Everywhere cloud computing project will have implications for an industry
Back in March I wrote about Everything Everywhere's outsourcing deal with T-Systems.
Everything Everywhere is the UK joint venture between Orange and T-Mobile. It has outsourced its IT to T-Systems for 7 years for £700m.
The deal will see 40% of internal systems move to the cloud within three years.
Mark O'Conor, partner and cloud computing specialist at law firm DLA Piper, says that this project will be watched closely and its success or failure could have reverberations on the cloud industry.

Download this free guide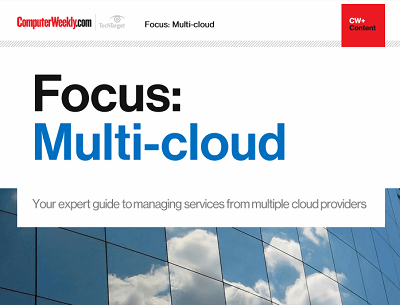 The maturity of the enterprise public cloud
Many IT leaders are increasingly coming round to the idea that sourcing services from one or more providers might be the best way to go. Join us as Computer Weekly takes a closer look at the multi-cloud approach and what providers are doing to capitalise on the trend.
By submitting your personal information, you agree that TechTarget and its partners may contact you regarding relevant content, products and special offers.
You also agree that your personal information may be transferred and processed in the United States, and that you have read and agree to the Terms of Use and the Privacy Policy.
"This deal is going to save Everything Everywhere a significant amount of money – good news for shareholders and, potentially, the consumer. However, there is a huge amount riding on it as its success is likely to have significant implications for the cloud computing industry," said O'Conor.
"Everything Everywhere is putting an enormous amount of trust in the cloud, particularly in light of recent high-profile hacking incidents and if anything were to go wrong, it is likely to impact other organisations' decisions as to their own cloud strategies. The financial services industry for example has shown serious interest in the benefits of cloud and is likely to be watching closely."