Every IT services firm wants to be Amazon's friend
When the name Amazon comes up in a conversation with an IT services firm there is never a bad word said about the company. Amazon has become the go to company for raw cloud computing resources.

Download this free guide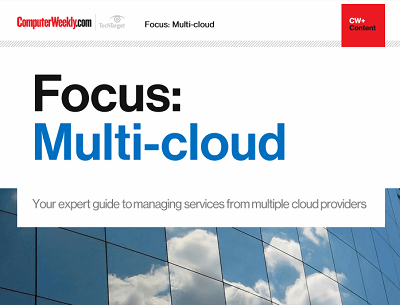 The maturity of the enterprise public cloud
Many IT leaders are increasingly coming round to the idea that sourcing services from one or more providers might be the best way to go. Join us as Computer Weekly takes a closer look at the multi-cloud approach and what providers are doing to capitalise on the trend.
By submitting your personal information, you agree that TechTarget and its partners may contact you regarding relevant content, products and special offers.
You also agree that your personal information may be transferred and processed in the United States, and that you have read and agree to the Terms of Use and the Privacy Policy.
Most suppliers will have a dig at a competitor when you mention them but Amazon is not seen as a competitor. It just provides the raw materials for the IT services firms to build services around.
I was meeting a cloud supplier recently and its UK head said if a customer can benefit from a public cloud service it will recommend Amazon. But he said customers need a supplier to manage their cloud environments and help them understand when choosing between things like public cloud, private cloud or hybrid cloud.
Raw cloud computing power from Amazon has seen huge falls in cost as a result of economies of scale.
It is another industrial revolution with the cloud powering it rather than coal. But just buying coal does not guarantee success if the machinery is wrong.
So you would think that enterprises would be taking up cloud computing services by the pipeload, but not so. One of my colleagues Jim Mortleman wrote an interesting article about the Cloud Expo Europe conference in London.
The article, which you can read here, states that: "IT departments are failing to implement cloud in the way businesses want, and providers are selling solutions in the wrong way."
In the article he said HSBC's global head of innovation, Barry Childe, is calling on suppliers to package their solutions and services in a way that was more relevant and understandable to business users of cloud services.