Essential read before renegotiating an IT outsourcing contract.
Back in September I did a series of blog posts about IT outsourcing contract re-negotiations. It seems we are amid a period of increased renegotiation activity.

Download this free guide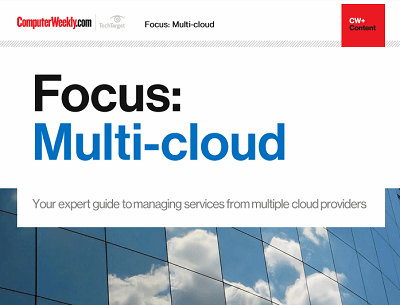 The maturity of the enterprise public cloud
Many IT leaders are increasingly coming round to the idea that sourcing services from one or more providers might be the best way to go. Join us as Computer Weekly takes a closer look at the multi-cloud approach and what providers are doing to capitalise on the trend.
By submitting your personal information, you agree that TechTarget and its partners may contact you regarding relevant content, products and special offers.
You also agree that your personal information may be transferred and processed in the United States, and that you have read and agree to the Terms of Use and the Privacy Policy.
I did several blogs, which are all linked to below. I was trying to build up as much material as I could for a feature I was writing. I also got some good feedback. There is some good advice in there from lawyers, academics and consultants. All worth a read if you are considering renegotiating an IT outsourcing contract.
Here is the feature:
Renegotiating outsourcing contracts to fit new reality.
Organisations in many sectors seek to renew the terms in their contractual agreements as they adjust to the economic climate.
IT outsourcing is going through a period of major change as the result of an economic downturn of extreme proportions alongside major advances in technology.
Tight budgets amid recession and increased service options as a result of new technologies, such as the cloud, mean many IT outsourcing contracts are no longer fit for purpose or the best option available. Read more.

Here are the blog posts:
Are we seeing first wave of recession proof outsourcing contracts in trouble?
Is the recession and utility computing driving outsourcing renegotiations? 0
Advice for companies that want to renegotiate outsourcing contracts
Nine ways to make bad outsourcing deals good