Could Whitehall reshuffle lead to one massive government back office?
The government has decided to move the responsibility for IT procurement from a department that is in charge of spending money to one that is in charge of making cuts.

Download this free guide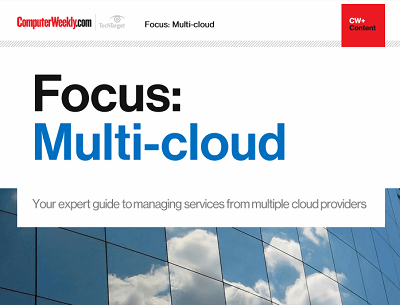 The maturity of the enterprise public cloud
Many IT leaders are increasingly coming round to the idea that sourcing services from one or more providers might be the best way to go. Join us as Computer Weekly takes a closer look at the multi-cloud approach and what providers are doing to capitalise on the trend.
By submitting your personal information, you agree that TechTarget and its partners may contact you regarding relevant content, products and special offers.
You also agree that your personal information may be transferred and processed in the United States, and that you have read and agree to the Terms of Use and the Privacy Policy.
The Office of Goverment Commerce and the public sector procurement agency known as Buying Solutions are moving to the Cabinet Office from the treasury.
Some of the comments from those that will lead the new body, known as the Efficiency and Reform Group, suggest costs will be squeezed out.
Sir Peter Gershon who takes charge of procurement issues said the government "will need to be creative and innovative in order to make a real difference and look at new ways of working".
Robert Morgan, director at sourcing consultancy Burnt-Oak Partners, says giving control to the cabinet office, which sits across all other departments, makes sense.
He says this could inevitable lead the government to realise the potential of of government back office sharing. He says if you bring government business processing capabilities together you would have a resource bigger and more efficient than any supplier.
The government could soon have its own Logica.