News
Stay informed about the latest enterprise technology news and product updates.
Cornwall council votes to freeze outsourcing deal
As I wrote yesterday Cornwall council has put its planned outsource on hold pending further investigation.
Recent weeks has seen drama at Cornwall council with the council leader being voted out as a result of his controversial stance on the plan to outsource council services.

Download this free guide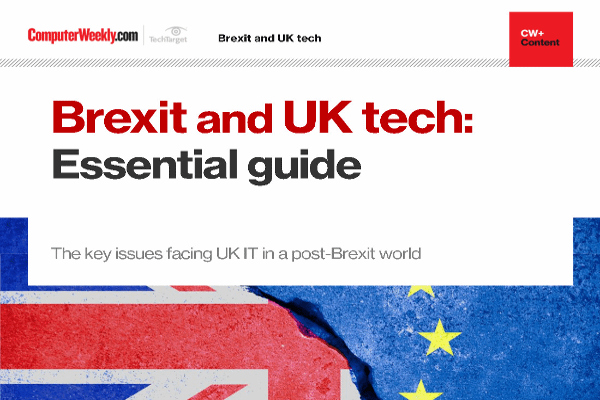 How to lead your organisation through Brexit
Find your way in the post-Brexit world and establish priorities in the face of uncertainty
By submitting your personal information, you agree that TechTarget and its partners may contact you regarding relevant content, products and special offers.
You also agree that your personal information may be transferred and processed in the United States, and that you have read and agree to the Terms of Use and the Privacy Policy.
I have written a lot about this, which you can see in the various links below, but here is some of the wording of the motion that has put the deal on hold.
" The current proposals (BT) for the Strategic Partnership for Support Services shall not progress to the Invitation to Final Tender (ItT) until after they have been debated and unless approved by a meeting of Cornwall Council.
The Chief Executive be requested to investigated fully, as a matter of urgency, all reasonable alternative methods of delivering the Council services covered by the proposals for the said Strategic Partnership, which addresses the need to make efficiency savings and to generate income including; a thin trading JV working with a commercial partner to deliver services outside Cornwall; a shared services project with local NHS and other public services, but without a private sector partner; an employee owned mutual and other in-house options."
So what other options?
Here are some articles I have already written with the links below.
Cornwall Council puts outsourcing move on hold after landslide vote
http://www.computerweekly.com/news/2240169035/Cornwall-council-puts-outsourcing-move-on-hold-after-landslide-vote

What now for Cornwall Council?http://www.computerweekly.com/blogs/inside-outsourcing/2012/10/what-now-for-cornwall-council-outsourcing.html outsourcing?
Cornwall council former deputy leader is now leader and is against outsourcing.
http://www.computerweekly.com/blogs/inside-outsourcing/2012/10/cornwall-council-former-deputy-leader-now-leader-and-against-outsourcing.html
Cornwall Council axes leader Alec Robertson in outsourcing controversy
http://www.computerweekly.com/news/2240166479/Cornwall-Council-axes-leader-Alec-Robertson-in-outsourcing-controversy
Deputy leaves and council head faces axe over outsourcing at Cornwall council
http://www.computerweekly.com/blogs/inside-outsourcing/2012/10/deputy-leaves-and-council-head-faces-axe-over-outsourcing-at-cornwall-council.html
No surprise shared services are on the Cornwall council agenda
http://www.computerweekly.com/blogs/inside-outsourcing/2012/10/no-surprise-shared-services-are-on-the-cornwall-council-agenda.html
"No confidence" in decision and doubts over appropriateness of Cornwall council outsourcing
http://www.computerweekly.com/blogs/inside-outsourcing/2012/10/no-confidence-in-decision-and-doubts-over-appropriateness-over-cornwall-council-shared-service.html
Shared serve row sparks no confidence vote at Cornwall Council
http://www.computerweekly.com/blogs/inside-outsourcing/2012/09/shared-serve-row-sparks-no-confidence-vote-at-cornwall-council.html
Shared services proposal splits Cornwall Council
http://www.computerweekly.com/news/2240164218/Shared-services-proposal-splits-Cornwall-Council