News
Stay informed about the latest enterprise technology news and product updates.
Controversial predictions for IT and outsourcing in 2012
I blogged earlier this week asking readers for their predictions for the year ahead in IT outsourcing. I have had some interesting predictions so I will publish some over the next few days.

Download this free guide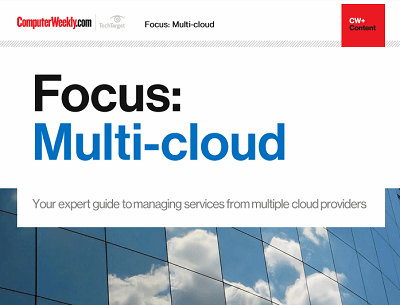 The maturity of the enterprise public cloud
Many IT leaders are increasingly coming round to the idea that sourcing services from one or more providers might be the best way to go. Join us as Computer Weekly takes a closer look at the multi-cloud approach and what providers are doing to capitalise on the trend.
By submitting your personal information, you agree that TechTarget and its partners may contact you regarding relevant content, products and special offers.
You also agree that your personal information may be transferred and processed in the United States, and that you have read and agree to the Terms of Use and the Privacy Policy.
Today are 8 predictions of outsourcing lawyer Mark Lewis, who works for Berwin Leighton Painsner. They make interesting reading.
1. The year that standard public cloud offerings are taken up by big companies, but only after the major cloud providers facilitate data protection compliance and some acceptable levels of data integrity and security.
2. Central and local government and NHS IT/BPO outsourcing opens up, but will run trouble with the unions over pensions.
3. Government mutualisation models flop through lack of interest by most of the big providers.
4. Massive focus on cybersecurity in the UK and information leaks of major cyber-attacks in the UK and elsewhere by sovereign states.
5. Payment processing (mobile and Internet) grows exponentially, leading to even more M&A activity.
6. Logica "merges" – but with whom?
7. Online retail wipes out the high street, whatever Mary Portas advises.
8. The corporate Blackberry overtaken by workers using their own devices.
What you think will happen this year?
Loading…