News
Stay informed about the latest enterprise technology news and product updates.
Cognizant staff blogging critical to internal efficiencies and customer services
I wrote an article earlier this month about a deal between pharmaceuticals giant Astrazeneca and IT supplier Cognizant.
I feel like writing a blog post because the deal is an example of how social media can be used in business. More specifically how blogging can be harnessed to share knowledge.

Download this free guide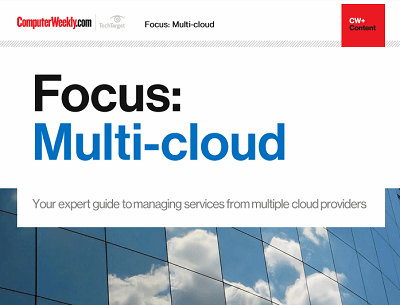 The maturity of the enterprise public cloud
Many IT leaders are increasingly coming round to the idea that sourcing services from one or more providers might be the best way to go. Join us as Computer Weekly takes a closer look at the multi-cloud approach and what providers are doing to capitalise on the trend.
By submitting your personal information, you agree that TechTarget and its partners may contact you regarding relevant content, products and special offers.
You also agree that your personal information may be transferred and processed in the United States, and that you have read and agree to the Terms of Use and the Privacy Policy.
The deal sees Astrazeneca use Cognizant's proprietary platform, Cognizant 2.0, which uses Web 2.0 technology. This will enable AstraZeneca, through Cognizant, to share information globally and make it easier to carry out clinical studies across various countries. A total of 80,000 Cognizant workers are connected through the platform.
The platform, which uses Microsoft SharePoint as a backbone as well as .Net technology, uses blogging as a key component. When internal staff or customers have an question they can blog about it and thousands of relevant workers can respond to it. So the community sorts things out.
This improves internal efficiencies and solves the problem of the knowledge gap. This gap occurs because although the answers to questions are usually available within a company they are often hard to find.
I spoke to the man behind the project Sukumar Rajagopal today. He told me that in 2006 his CEO presented him with the knowledge management problem. What began as a sketch describing the problem, which still sits on Rajagopal's desk, is now Cognizant 2.0.
There are about 8000 blog posts put into the system every month and between 12,000 and 15,000 comments. Cognizant says it has invested about $10m in Cognizant 2.0.
I think this is a great example of social media working in business. It is providing internal efficiencies and improving customer services.