News
Stay informed about the latest enterprise technology news and product updates.
Cloud finally beginning to shake outsourcing industry
Interesting news this week from Information Services Group (ISG) this week is that cloud computing is beginning to change the IT outsourcing sector. It was always inevitable that cloud computing would become a feature of more contracts and, according to ISG there were three times as many deals with a cloud component in 2012 than in 2010.

Download this free guide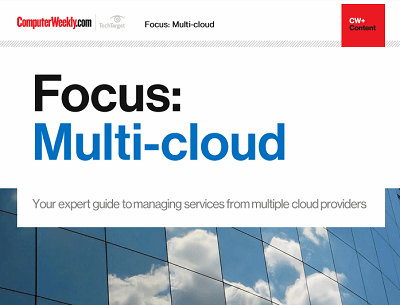 The maturity of the enterprise public cloud
Many IT leaders are increasingly coming round to the idea that sourcing services from one or more providers might be the best way to go. Join us as Computer Weekly takes a closer look at the multi-cloud approach and what providers are doing to capitalise on the trend.
By submitting your personal information, you agree that TechTarget and its partners may contact you regarding relevant content, products and special offers.
You also agree that your personal information may be transferred and processed in the United States, and that you have read and agree to the Terms of Use and the Privacy Policy.
It found that there were 110 deals globally included cloud in 2010, 220 in 2011 and there will be 300 in 2012.
300 deals globally might not seem a lot but these are big deals. ISG's TPI index tracks deals worth millions. The research found that software as a service is the most common cloud based service being taken on. ISG also revealed that half of service providers say that cloud computing is a feature of at least 25% of their pipeline opportunities
One supplier that is seeing more of its IT suppliers business involving the cloud is Infosys. BG Srinivas, who heads global financial services at the company, said the recession has driven customers to look for more flexible ways of paying for services. As a result there is interest from customers in Infosys platforms as service. Infosys has a range of Edge products. These are platforms, delivered via a private cloud. They are designed as a service for a particular part of a business.
Computer Weekly/TechTarget research into cloud services that 20.4% of European businesses surveyed have used third parties to support cloud implementations and only 10% of North American businesses. Next year looks set to see an increase with 29.2% of European businesses plan to use third parties to supply cloud services compared to 18% in North America.