News
Stay informed about the latest enterprise technology news and product updates.
Cloud dominates Indian shindig. Day two Nasscom.
Here is the latest blog from Nasscom written by PA's Alex Blues about the second day of the Nasscom India Leadership forum.
As expected the cloud is high on the agenda.
See his introduction blog post and his report from day one.
Also see this link for all his blog posts from last year's event.
A Cloudy Day
By Alex Blues, IT sourcing specialist, PA Consulting Group
Another great day at Nasscom with a further eight interviews with industry leaders, including the CEO and chairman of Steria and the CEO of Genpact. The messages today are consistent with yesterday, though the key area of divergence is around Cloud.

Download this free guide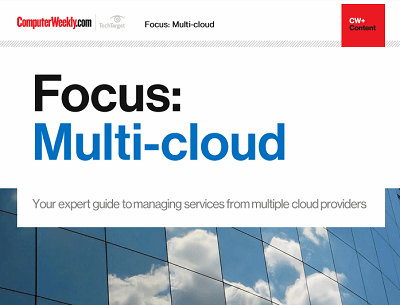 The maturity of the enterprise public cloud
Many IT leaders are increasingly coming round to the idea that sourcing services from one or more providers might be the best way to go. Join us as Computer Weekly takes a closer look at the multi-cloud approach and what providers are doing to capitalise on the trend.
By submitting your personal information, you agree that TechTarget and its partners may contact you regarding relevant content, products and special offers.
You also agree that your personal information may be transferred and processed in the United States, and that you have read and agree to the Terms of Use and the Privacy Policy.
Cloud
There are people that are passionate about Cloud, who believe that Cloud is going to be at the centre of the industry very quickly, regularly citing statistics such as "25 per cent of all outsourcing business will be Cloud-based in two years". The feeling is that this will represent new business rather than replacing existing legacy business. A key message about Cloud is that it will empower the business user, and as we explored yesterday, the CIO really needs to watch out.
Others are slightly more hesitant, stating that Cloud holds promise for new or peripheral applications, but that it will be some time before it is suitable for core and critical applications.
At the other end of the spectrum, references are being made to the "ash cloud". Here, there are concerns over integration, security and business uses not being coordinated.
I think the general conclusion is positive though, and again the key message is that the decision maker is going to change from application owners to service owners.
Consolidation
The general belief is that there will be two tiers of player – the largest Indian players (there are still rumours that one of the largest Indian tier one players are looking to purchase a major European or US company) and then the specialist tier two players. The only consolidation that will take place in tier two will be in order to strengthen specialisms.
More insight to follow tomorrow.