News
Stay informed about the latest enterprise technology news and product updates.
Capgemini buys CS C (not that one)
Today seems to be the day for French IT services companies buying German IT services companies.
First we had news that Atos Origin is acquiring the IT group of Siemens and now Capgemini is taking over German company CS Consulting.
Are we entering a phase of mergers and acquisitions in the European IT services space?
Rheinhard Clemens, CEO of IT services company T-Systems, told Computer Weekly back in September that mergers and acquisitions were vital if European service providers are to compete with US giants.

Download this free guide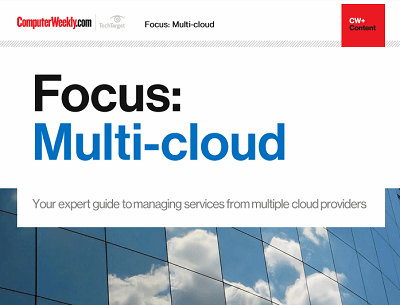 The maturity of the enterprise public cloud
Many IT leaders are increasingly coming round to the idea that sourcing services from one or more providers might be the best way to go. Join us as Computer Weekly takes a closer look at the multi-cloud approach and what providers are doing to capitalise on the trend.
By submitting your personal information, you agree that TechTarget and its partners may contact you regarding relevant content, products and special offers.
You also agree that your personal information may be transferred and processed in the United States, and that you have read and agree to the Terms of Use and the Privacy Policy.
Here is a list of top 15 Western European serice providers according to Gartner.
Top 15 IT service providers in terms of Western European revenues
Company Market share Revenue in Euro\millions

IBM 7.8% 10.853
Capgemini 4.7% 6.573
HP 4.4% 6.112
Accenture 4.3% 6.050
Atos Origin 3.4% 4.733
T-systems 3.0% 4.117
BT 2.8% 3.971
Fujitsu 2.5% 3.858
Logica 2.4% 3.449
SIS 2.4% 3.364
TCS 0.8% 1.079
Wipro 0.5% 749
Infosys 0.5% 737
Cognizant 0.3% 392
HCL 0.3% 372