C#, SQL, .NET and Javascript skills could be in short supply in the UK for a long time
The Recruitment & Employment Confederation's (REC) latest report found there to be software development skills shortages in the UK.
It indicated that employer demand for ICT staff continues to grow with high demand for system developers, senior systems developers, senior test analysts, senior business analysts and more general skills in C#, SQL, .NET and Javascript.

Download this free guide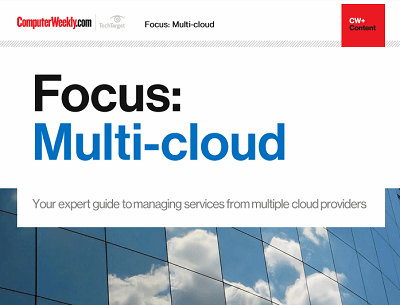 The maturity of the enterprise public cloud
Many IT leaders are increasingly coming round to the idea that sourcing services from one or more providers might be the best way to go. Join us as Computer Weekly takes a closer look at the multi-cloud approach and what providers are doing to capitalise on the trend.
By submitting your personal information, you agree that TechTarget and its partners may contact you regarding relevant content, products and special offers.
You also agree that your personal information may be transferred and processed in the United States, and that you have read and agree to the Terms of Use and the Privacy Policy.
I spoke to Jeff Brooks, the chairman of RECs technology group. He says there is a problem in the UK and that for years and years fewer people have been doing computer science degrees in the UK. He contrasts this with India where he says a lot of these skills have been developed. "We are not bringing through people that are ready for IT."
He says there is a problem with how IT is perceived. The REC is currently doing research on this and is likely to publish the results next year.
He says there are a lot of project management and analyst skills likely to available soon as the public sector cuts jobs but skills in modern programming languages will remain in short supply.
Indian suppliers will pick up software skills slack if approached.
"Businesses will have to go offshore if they cannot get the skills in the UK," says Brooks.
I wrote a blog post back in July, about an REC/KPMG study which said there was a shortage of .Net skills. I posted the blog on a LinkedIn group about offshoring to India and had a phenomenal response. If the UK can't close these skills gaps offshore locations will.