Businesses are forcing Indian IT suppliers to cut their charges by up to 20%
It seems companies in the US are squeezing their Indian IT service providers a little bit harder.
According to an article in the Economic Times in India large companies are asking Indian suppliers to reduce rates for back office and software work by up to 15%.

Download this free guide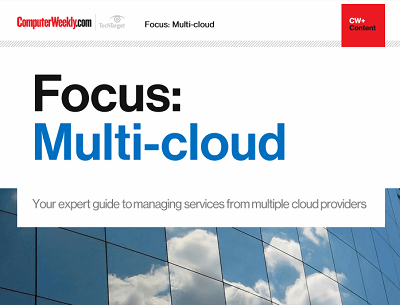 The maturity of the enterprise public cloud
Many IT leaders are increasingly coming round to the idea that sourcing services from one or more providers might be the best way to go. Join us as Computer Weekly takes a closer look at the multi-cloud approach and what providers are doing to capitalise on the trend.
By submitting your personal information, you agree that TechTarget and its partners may contact you regarding relevant content, products and special offers.
You also agree that your personal information may be transferred and processed in the United States, and that you have read and agree to the Terms of Use and the Privacy Policy.
And it is not just US clients that are doing this.
Kit Burden, specialist outsourcing lawyer at DLA Piper says, this has been happening for some time in many major accounts for tier one Indian suppliers.
He said he recently represented a tier-one Indian supplier when it was attempting to win an extension to a deal that had been running for five years. "The starting point for the retender was a 20% decrease in the price." If you take into account inflation the real reduction is even more.
"It's not just US companies but across the board. All of the major buyers have been coming to the Indian suppliers and asking them to share thee pain by lowering their prices."
He also said a major retail bank in the UK suggested that lower process now might be an advantage to the suppliers further down the road when there is new business on offer.
But is it risky making short term gains through price reductions? Burden thinks it could be.
"It is questionable about how sensible this is. A good deal has to be seen by more than just the rate that you are paying," says Burden.
"If a project is questionable over a period of time the best people within the supplier will not want to work on it and the service level might deteriorate over time"