News
Stay informed about the latest enterprise technology news and product updates.
Atos announcement was confusing but is now interesting
I was interested, although confused at first, about an Atos Origin announcement yesterday.
It has launched its first ever service direct to customers. Yes it is using the same e-ticketing technology that it supplies its rail company customers to go direct to consumers.

Download this free guide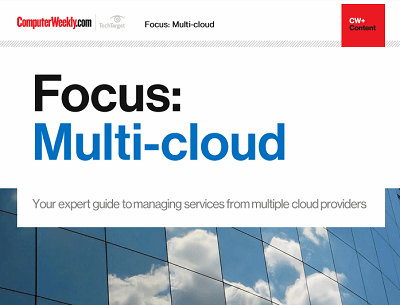 The maturity of the enterprise public cloud
Many IT leaders are increasingly coming round to the idea that sourcing services from one or more providers might be the best way to go. Join us as Computer Weekly takes a closer look at the multi-cloud approach and what providers are doing to capitalise on the trend.
By submitting your personal information, you agree that TechTarget and its partners may contact you regarding relevant content, products and special offers.
You also agree that your personal information may be transferred and processed in the United States, and that you have read and agree to the Terms of Use and the Privacy Policy.
The website is called redspottedhanky.com. Don't ask why?
Foul! You say.
Well actually after my initial surprise and a bit of explanation of a press release, which usually need a bit of translation from business jargon and gobbledigook, I found it very interesting.
Interesting point one:
It enables rail companies to use a e-ticketing service as a pay as you go model. Rather than hosting the hardware and software themselves, and paying constantly, they can just pay Atos a commission when a sales is made.
The plumbing of an e-ticketing system is just a cost to a rail companies therefore they could completely outsource it. The service provider will reduce the cost per transaction over time and everyone will be a winner.
I wrote about an outcome based outsourcing agreement similar to this in an article recently
This was Scandinavian airline SAS outsourcing all systems involved with getting customers on board to CSC. As a result it was in the interest of CSC to cut costs because they were paid per transaction.
Interesting point two:
The rail industry lags behind the airline industry in getting repeat customers through things like loyalty schemes. The new Atos service will not only attempt to offer the best prices available but will introduce loyalty schemes.
Because Atos has a large customer base in the rail sector it is in its interest that these companies do well.