Are you against preferential tax benefits for offshore IT workers in the UK?
I have been emailed an e-petition that someone has created.
These are the online petitions that get discussed by the government if they get a certain abound of signatures. I think it is 5000.
The e-petition I have been sent is all about Intra Company Transfers (ICTs). More specifically how workers brought to the UK on ICTs, often IT workers on projects in the UK, are paid a large portion of salary in expenses, which is not taxable.

Download this free guide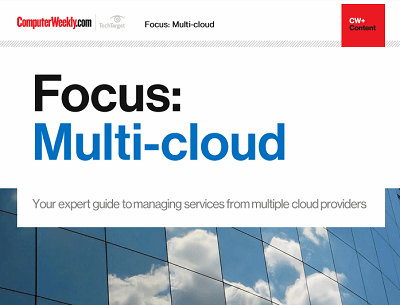 The maturity of the enterprise public cloud
Many IT leaders are increasingly coming round to the idea that sourcing services from one or more providers might be the best way to go. Join us as Computer Weekly takes a closer look at the multi-cloud approach and what providers are doing to capitalise on the trend.
By submitting your personal information, you agree that TechTarget and its partners may contact you regarding relevant content, products and special offers.
You also agree that your personal information may be transferred and processed in the United States, and that you have read and agree to the Terms of Use and the Privacy Policy.
In the end it makes the offshore worker much cheaper than the UK worker, hence making UK IT professionals uncompetitive.
The person that put the e-petition in linked to an article I wrote about this which should help explain.
The e-petition, which can be logged into here, asks for people's views on whether the HMRC should tax expenses paid to ICTs. If you have a view why not fill it in?