News
Stay informed about the latest enterprise technology news and product updates.
Are systems integrators holding back the adoption of open source in government?
There have been accusations that the large IT service providers are holding back the adoption of open source in the public sector.
With no license fees open source is an attractive option for cash strapped councils, NHS Trusts, police forces, central government departments etc, etc, etc.

Download this free guide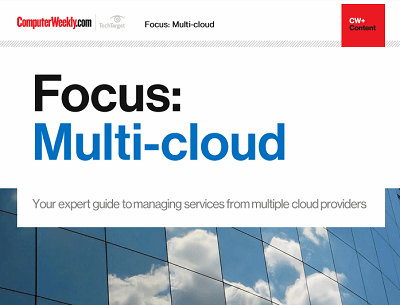 The maturity of the enterprise public cloud
Many IT leaders are increasingly coming round to the idea that sourcing services from one or more providers might be the best way to go. Join us as Computer Weekly takes a closer look at the multi-cloud approach and what providers are doing to capitalise on the trend.
By submitting your personal information, you agree that TechTarget and its partners may contact you regarding relevant content, products and special offers.
You also agree that your personal information may be transferred and processed in the United States, and that you have read and agree to the Terms of Use and the Privacy Policy.
But the take up of open source in the public sector is surprisingly low, despite government policies for public sector organisations to consider open source wherever appropriate.
Computer Weekly ran a story this week from freelance journalist Mark Ballard about an accusation that a large systems integrator is holding back the adoption of open source in the public sector. Open source supplier Sirius Corporation has accused Computacenter of holding back the adoption of open source at Bristol Council. The story describes how it is not in Computacenter's best interest to support the adoption of open source at the council because it would make less money.
The government's IT strategy actually says: "Where appropriate, the government will procure open source solutions," it said. "When used in conjunction with compulsory open standards, open source presents significant opportunities for the design and delivery of interoperable solutions."
But large systems integrators, who dominate government contracts, have relationships with the proprietary suppliers such as Microsoft and their revenues depend on license sales.
The problem for public sector bodies is they have established relationships with the large systems integrators and it has become a case of you don't get fired for buying from them. Better the devil you know.
The tile of this blog post poses the question: are systems integrators holding back the adoption of open source in government?
I spoke to one of my contacts, who works in central government IT as an advisor, and he is of the opinion that open source software is given as much chance as any other software in tenders. "If there is a programme with a new requirement open source will be considered just any other product."
As Mark Ballard's story explains, many are not of the same opinion.
An example of open source being used in government is an alpha version of a website – which could replace all .gov.uk URLs – available for comment from the public. Alpha.gov.uk which is currently open to public feedback, is the result of Martha Lane Fox's review of the government's digital services offering
Please give me your views on open source in the public sector in this questionnaire.
Loading…