Are acquisitions good for outsourcing sector?
I wrote a story recently about what mergers and acquisitions in the IT sector mean to CIOs.
It talked about how large suppliers can take technologies to the next level.
The story mainly focused on IT manufacturers but what about in the outsourcing sector?
Three of the biggest IT acquisitions last year were Xerox buying ACS and Dell buying Perot Systems. And lets not forget HP bought EDS a couple of years ago.

Download this free guide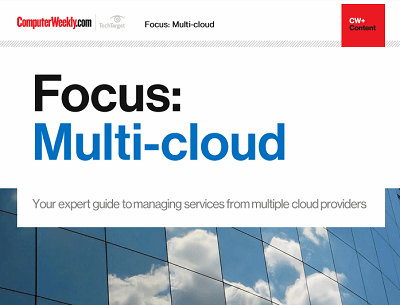 The maturity of the enterprise public cloud
Many IT leaders are increasingly coming round to the idea that sourcing services from one or more providers might be the best way to go. Join us as Computer Weekly takes a closer look at the multi-cloud approach and what providers are doing to capitalise on the trend.
By submitting your personal information, you agree that TechTarget and its partners may contact you regarding relevant content, products and special offers.
You also agree that your personal information may be transferred and processed in the United States, and that you have read and agree to the Terms of Use and the Privacy Policy.
Big companies renowned for selling hardware taking over service providers. Will this work or hasten the commoditisation of IT outsourcing? And is this a good or bad thing?
HP has certainly had its problems integrating EDS, but it is making money.
Dell has bold claims about its ambitions in services but what will it deliver?
What are people's views on the Xerox acquisition of ACS?
How will these acquisitions leave the end user?
Will there be two tiers to the outsourcing industry?