News
Stay informed about the latest enterprise technology news and product updates.
How virtual reality can be used to train fire service personnel
When Facebook announced earlier this year its plans to buy Oculus VR, developers of gaming headset the Oculus Rift, many gaming companies announced that they would not develop games for use with the Oculus in the future.

Download this free guide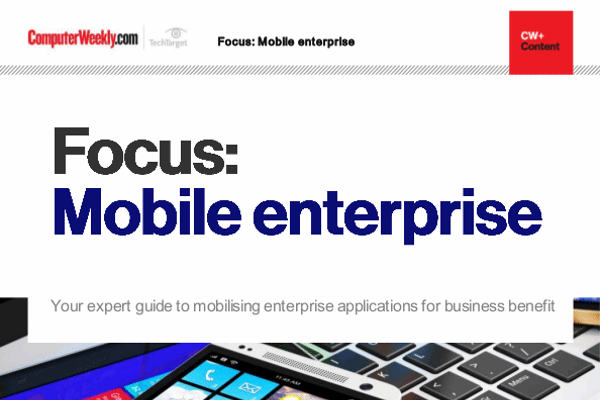 It's no longer a choice
Mobility is here to stay as part of enterprise digital transformation. Learn how to build a solid strategy for mobile enterprise applications.
By submitting your personal information, you agree that TechTarget and its partners may contact you regarding relevant content, products and special offers.
You also agree that your personal information may be transferred and processed in the United States, and that you have read and agree to the Terms of Use and the Privacy Policy.
However, as a virtual reality headset, the Oculus Rift has shown the ability for use in other industries too, and that's where G2G3 come in.
Immersive simulation designer G2G3 has developed a 3D emergency services simulation, initially for use by the Fire Service College, which can be used with the Oculus to train fire fighters to face virtual reality emergencies before they enter the field.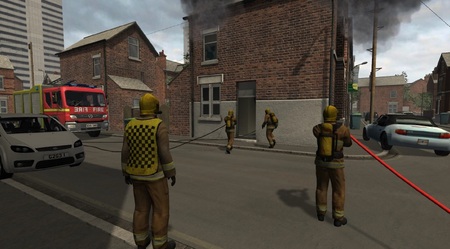 Representatives from G2G3 commented that since the number of emergencies has dropped over the years there has been less opportunity to train individuals in real-life situations.
Although the lack of emergencies is a huge positive, it is important for junior fire fighters to be aware of how they would react in an emergency situation.
The Oculus allows these trainees to be immersed in several different emergency scenarios to enable them to learn how to cope during a response operation and determine whether or not they would be capable of making the correct decisions under pressure.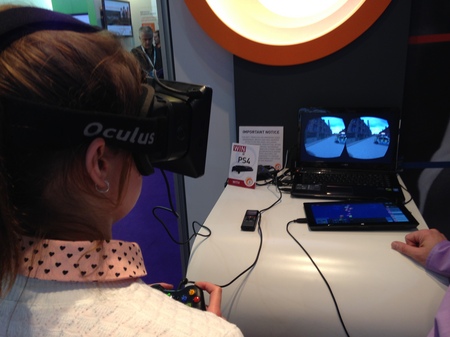 The system allows the trainee to watch, move around in and assess the situation through the Oculus headset and tell their instructor what they think the next action should be. The instructor can then manipulate the environment remotely and also monitor the trainee's performance.
I was able to test the environment at the recent IT Support Show in Earl's Court, and it does feel very real. The display shows smoke and the people around you, and the environment includes realistic backdrops including broken windows and damaged vehicles.
I've even been told that the simulation displays different coloured and textured smoke depending on the type of fire simulation that has been selected to display.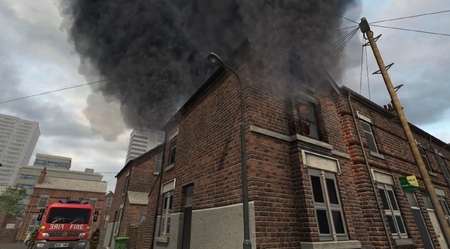 You can look around you with 360 degree vision in the headset, but use an external controller in order to turn and move your 'body'.
It really immerses you into the surroundings, and you sometimes forget that there are other people around you outside of the headset – exactly the reaction that is needed in order to place your mind-set in the seriousness of an emergency situation.
Unfortunately during testing I did experience slight motion sickness, which is apparently not uncommon when first using the headset as your vision does not always face the same direction as your body.
The simulation currently assesses Fire Services Incident Commanders to level 1 accreditation, and includes 14 different types of scenario representative of real-life situations that emergency personnel could find themselves in.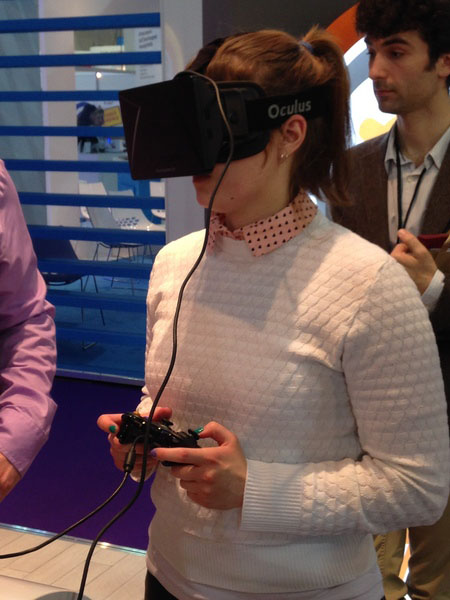 G2G3 has plans to develop the platform in the future in order to encompass assessment for higher levels of accreditation in order to further help to develop the education of the emergency services.
With technologies such as the Oculus steadily growing, G2G3 has even speculated that there may be the opportunity to add other features in the future to increase realism and really prepare for these life-or-death situations, including the ability to physically walk around a simulation, record heart rate and stress level or even the injection of smell into the simulation. As the technology for virtual reality continues to progress, it is becoming clear that these technologies can be used for all manner of things, from gaming to training and beyond.