News
Stay informed about the latest enterprise technology news and product updates.
GE goes Platinum with pioneering green data centre
There has been much coverage of GE's unveiling in the US of a new pioneering "green" data centre, built on the original site where the world's first commercial computer was deployed in 1954.

Download this free guide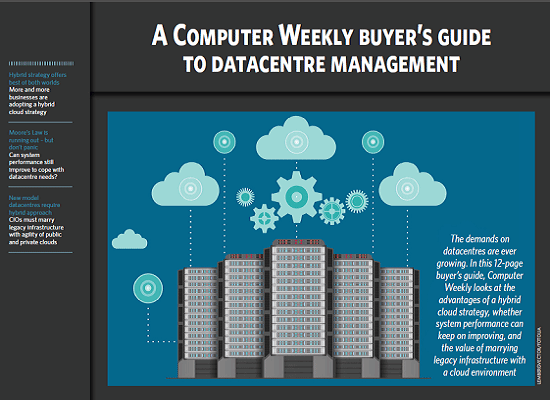 Moving past puberty: Hybrid Cloud for the mature
73% of organisations are pursuing a hybrid cloud strategy, yet only 31% have a repeatable, optimised or managed strategy. Learn how to move forward beyond hybrid cloud puberty.
By submitting your personal information, you agree that TechTarget and its partners may contact you regarding relevant content, products and special offers.
You also agree that your personal information may be transferred and processed in the United States, and that you have read and agree to the Terms of Use and the Privacy Policy.
The new data centre, developed by GE's IT department is based at GE Appliances & Lighting in Louisville, Kentucky.
The data centre is one of the world's first to achieve Leadership in Energy and Environmental Design (LEED) Platinum Certification, a rating awarded by the U.S. Green Building Council for projects that go above and beyond standard building codes to create sustainable, energy-efficient buildings.
.
To get the Platinum rating, GE ensured the data centre hit a few targets:
98.3% of the walls, floors, and roof were existing space that didn't require new construction

The data centre is 34% more energy-efficient than a comparable code-compliant building

It reduces by 50% the amount of space used by the previous data centre by using high-density servers

Water consumption inside the building is being reduced by 42% of the industry baseline by using ultra low-flow fixtures

50.7% of construction materials were sourced regionally

30.2% of the building materials were recyclable materials

85.4% of construction waste was diverted from the landfill (mostly through recycling)
http://www.gereports.com/new-ge-appliances-lighting-data-center-opens-wins-rare-platinum-leed-certification-for-energy-savings-and-sustainable-features/