It was the voices in his head, not Twitter, what done him
Downtime mistakenly suggested last week that the Pope's resignation might have something to do with his use of social media tool Twitter.
Downtime apologises for this error. It turns out he is actually hearing voices in his head. He keeps saying that a voice in his head has told him to focus on a different role.

Download this free guide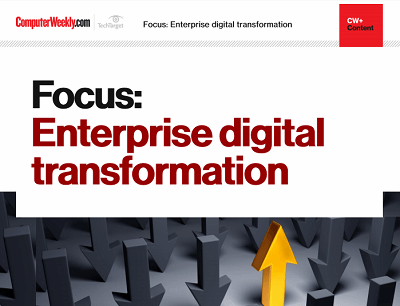 Are you digital to the transformation?
Digital transformation - the buzzword that we can't get away from. Enterprises need to accelerate their digital transformation journeys to avoid being left behind in an increasingly digital world. It's not an easy feat, but one that can be costly to get wrong. Join us as Computer Weekly takes a look at how businesses can stay on track through collaboration, innovation, and listening to user needs.
By submitting your personal information, you agree that TechTarget and its partners may contact you regarding relevant content, products and special offers.
You also agree that your personal information may be transferred and processed in the United States, and that you have read and agree to the Terms of Use and the Privacy Policy.
So his peers have had to sit him down and have a long chat with him and convince him that it might be time to step down. Well that's what you would think, but it turns out that all of his colleagues are also hearing this voice in their heads.
Downtime wonders how so many people hearing voices in their heads can be retained in such responsible jobs. For us common folk it is usually a one way ticket to the asylum.
Mind you an unanswerable voice is a convenient excuse for anything if you can get away with it.