News
Stay informed about the latest enterprise technology news and product updates.
Project Natal/Milo launches as Kinect
I've been keeping my eyes on Project Natal and Milo for the last 18 months or so, and did a double take yesterday when I saw the Xbox Kinect ad on TV. W00t, it's here!

Download this free guide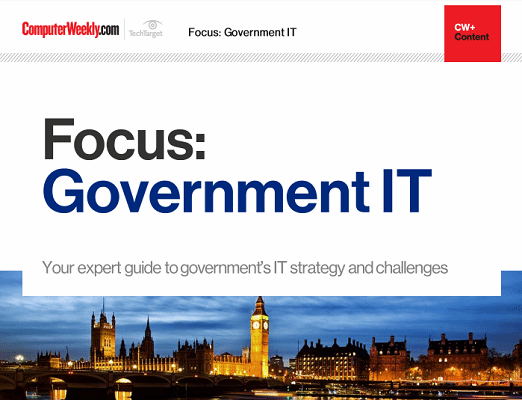 Government IT in post-Brexit Britain
Get an expert look at the government's ideas for a prosperous post-Brexit Britain as well as its ambitious 5G strategy. Features an interview with Sarah Wilkinson, chief data, digital and technology officer at the Home Office.
By submitting your personal information, you agree that TechTarget and its partners may contact you regarding relevant content, products and special offers.
You also agree that your personal information may be transferred and processed in the United States, and that you have read and agree to the Terms of Use and the Privacy Policy.
Whilst the ads make it look like a gaming app, anyone in healthcare and telemedicine, education, business, community engagement, training etc should start looking at it.
I can't even begin to imagine all the uses it could be put to, but I do know that it is one great way of showing people the sorts of things that will be possible over a next gen network.
I like the idea of using it for healthcare: eg to prevent isolation, to solve mental health issues, for remote physiotherapy, etc. For education purposes, the uses are infinite. And not just to educate kids! This is just the sort of app that I wanted to be using 10-15 years ago when I first started campaigning for broadband for my home business, and even today, using this could give you an interesting edge on your competitors.
It's still fairly new and novel, and of course, it would make sense that MS are pushing it as a gaming app before Xmas, but when you see the ads, look beyond the drop kicks, dancing, and arm flailing.
Watch the video and you will see how this is a great demo of what is going and why fat pipes are needed.
And I think one of my kids has sort of fallen for Milo!