Impressions from the East
I'm just back from a week in the Far East where I was opening the 13th Info-Security Project Conference in Hong Kong. It's a couple of years since I last spoken at this conference so it was interesting to observe the trends and progress in the region.

Download this free guide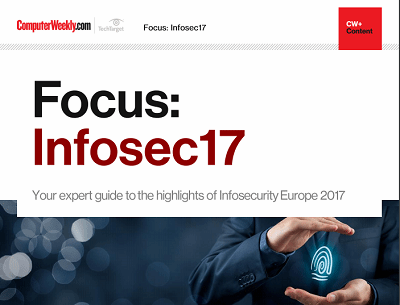 From forensic cyber to encryption: InfoSec17
Security technologist Bruce Schneier's insights and warnings around the regulation of IoT security and forensic cyber psychologist Mary Aiken's comments around the tensions between encryption and state security were the top highlights of the keynote presentations at Infosecurity Europe 2017 in London.
By submitting your personal information, you agree that TechTarget and its partners may contact you regarding relevant content, products and special offers.
You also agree that your personal information may be transferred and processed in the United States, and that you have read and agree to the Terms of Use and the Privacy Policy.
This year's conference was longer and well attended. Key themes included infrastructure, consumerization and mobility. There's no doubt that bring-your-own-device is this year's hot topic though it's been creeping up for a while. Cloud security is also a hot topic.
I left with an impression that this region is learning fast. Discussions with local security managers revealed a high level of maturity, as well as a healthy degree of openness to new ideas and change. Unlike the US and Europe, compliance has yet to blunt the enthusiasm of security managers.
Of course there's little new under the sun. You see the same techniques and technologies in action but often with a regional twist. One leading company I spoke to, for example, had implemented risk assessment with anonymous voting, rather than open discussion, to avoid staff being unduly influenced from the views of their bosses.
The thing I found most fascinating however is to observe how networking varies around the world. In the US, breakfast meetings work best. In London it's dinner or perhaps after-work drinks. But Hong Kong remains one of the last bastions of the business lunch.